 In 1974 the world of fantasy lovers changed forever thanks to Gary Gygax and a role-playing game he created called Dungeons & Dragons. 40 years later, Wizards of the Coast is preparing to celebrate the anniversary with two memorials to the "Father of Roleplaying Games".
Working in conjunction with the Gygax Memorial Fund, a memorial statue will be raised in Gygax's home town of Lake Geneva, Wisconsin.
To further honor the memory and work of Gygax, Wizards of the Coast created limited edition premium-covered reprints of his original three Dungeons & Dragons tomes that were released over the course of the last year.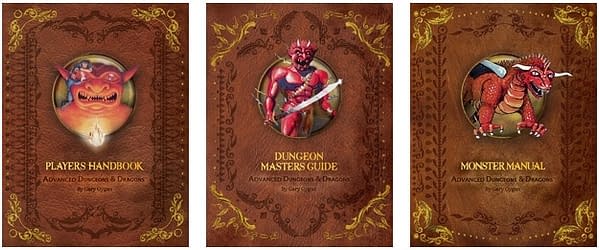 Player's Handbook
Dungeon Master's Guide
Monster Manual
A portion of the proceeds from the sales of these monumental books was set aside as a donation to the Gygax Memorial Fund, in addition to a sizeable contribution from Wizards of the Coast to help further the development of the memorial.
You can get more information on the Gygax Memorial at this website.
Enjoyed this article? Share it!