Posted in: Comics, NYCC | Tagged: comic con, Comics, entertainment, new york, new york comic con, NYCC, nycc16
---
Five New Comics And Novels And Their Fairy Tale Inspirations At New York Comic Con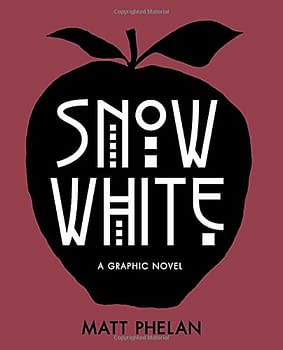 Danielle Mick writes,
On Sunday I was able to attend a panel about reimagining fairy tales, myths, and legends. It was hosted by Petra Mayer, of NPR Books, who was an absolute joy. The panel consisted of five authors with books that pulled from Greek mythology and the Brother's Grimm stories that we all know and love. Each author was able to speak about their inspirations for their new novels in great detail, including a few accidental spoilers here and there.

Matt Phelan was speaking about his newest graphic novel entitled Snow White. Which fairy tale is it based off of? Take a guess. If you guessed Snow White, you would be correct. When he began writing the novel, which takes place in New York City during the Great Depression, he kept asking himself "why Snow White?" It was his favorite princess growing up, but he really wanted to know why all of these people wanted to help her. Why didn't the huntsman kill her? He explores what the seven dwarves (in this case, seven street kids) see in her and why they choose to aid and protect her. Her father (the King of Wall Street) suddenly dies and leaves his fortune to Samantha White, who favors kindness and values an optimistic outlook, instead of her stepmother (the Queen of Ziegfeld's Follies), who doesn't take the news very well. A ticker tape machine is the magic mirror. This novel is intended for middle school readers.
Jordanna Max Brodsky takes a different approach. Her novel, The Immortals, is the first in a series entitled Olympus Bound. It takes place in Manhattan, when a young woman named Selene finds the washed up, mutilated body of a woman beside the Hudson River. This discovery brings back an ancient rage and a promise that she made thousands of years prior, when she bore a different name. That name was Artemis, the greek goddess of the hunt, the moon, chastity, virginity, and archery. She travels around the streets of Manhattan, harming the men who do bad things to women. In her novel, Selene (Artemis) is still a virgin, but she meets a classics professor that makes her question her three-thousand year decision to remain pure. Brodsky mentioned that the potential love interest was the hardest challenge she faced while writing her book. Well, that, and the issue of public domain translations and copyright issues.
Ashley Poston is a self described "part time author, full time fangirl." Her novel, Geekerella, takes place at a comic con of sorts, ExcelsiCon. The protagonist is a young girl who is obsessed with a classic sci-fi series entitled Starfield. Poston promised that her novel has "all the tropes that you love." Her novel is an interpretation of Cinderella, complete with a stepmother that just doesn't understand and an actor who has his own demons. It was important to Poston that Elle, the main character, finds a way to save herself, because "women don't need men to save them. No offense, guys."

Colin Gigl released his debut novel, The Ferryman Institute, on September 27th of this year. The main character is a psychopump, or a character who is meant to escort you to the afterlife. Charlie, the protagonist, has accepted his position in society and has never failed a single assignment. Until he decides to save a woman from taking her own life, that is. Gigl informed us that at the time he was writing his novel, there was someone that was really close to him that was battling depression. "So I had this thought, like, what if you wanted to kill yourself, but you couldn't?" In the novel Charlie must protect this woman from not only the Institute, but from herself. During a discussion about the choice to have a female lead, Gigle joked, "Well, I am not a strong female, so I had to go out of the box a little bit."

Ruth Vincent, an Oxford graduate, has written a novel called Elixir: A Changeling P.I Novel. It is a take on actual fairies. The main character is a fairy who was tricked by the fairy queen to become a changeling. Vincent described it as a "fun, feel good, urban fantasy" with a good mother/daughter conflict. The protagonist's heroism comes from inner strength and empathy for the villain instead of something more violent. It was important for Vincent to have a mother that morally ambiguous, someone who felt like a real person. "Mother's are always good, in which they die very early, or super evil, and I wanted her to be something in between that."
All of these novels are now available for purchase in a bookstore near you or a multitude of websites. Let me know what you think if you read them!
---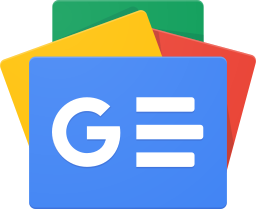 Stay up-to-date and support the site by following Bleeding Cool on Google News today!