Editor-In-Chief of Journal Spirou, one of the longest running comic books in the world, is no longer Editor-In-Chief, according to French comics website ActuBD.
The first woman editor-in-chief of the weekly French comic book, she took that position in November 2017. Her term at the top was not the shortest. Indeed 2004 to April 2008 saw four Editor-In-Chiefs with less than a year on average a piece. But between them and Mixhel, Frédéric Niffle was EIC for 9 years and previous EICs had 13 to 5 years.
Mixhel saw the comic book through its eightieth anniversary last year, running into its 4000s… but it seems a publishing coup has removed her and replaced her with Morgan Di Salvia, a Brussels journalist who wrote for ActuaBD from 2008 to 2016.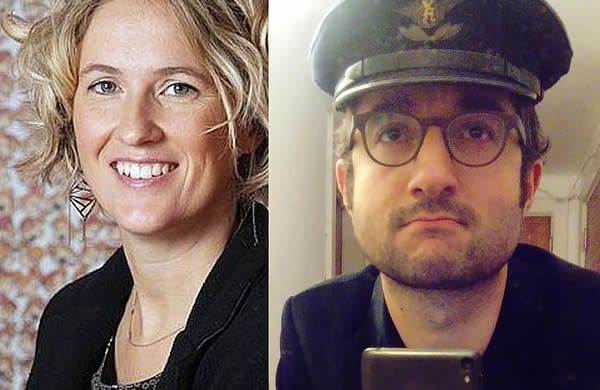 Always a good way to get a scoop.
Confirming the news, Morgan Di Salvia just linked to the article on his Facebook page with the comment "New horizons!"
Enjoyed this article? Share it!