Posted in: Comics, DC Comics, Review | Tagged: Aaron Gillespie, dc comics, green lantern, Green Lantern Corps, Green Lanterns, Hal Jordan, hi fi, jessica cruz, justice league, Ronan Cliquet, sci-fi, simon baz
---
Green Lanterns #48 Review: Jessica Cruz on the Run
Green Lanterns Jessica Cruz awakens in a ruined street on an alien planet with a fellow Green Lantern telling her that she is under arrest. She has no memory of what happened, but there many local law enforcement scattered and injured among the ruins. Jessica barely escapes and goes on the run in the hopes of discovering what is going on and why she blacked out. Her ring's AI provides little comfort when it shows her the recording of what happened during her blackout.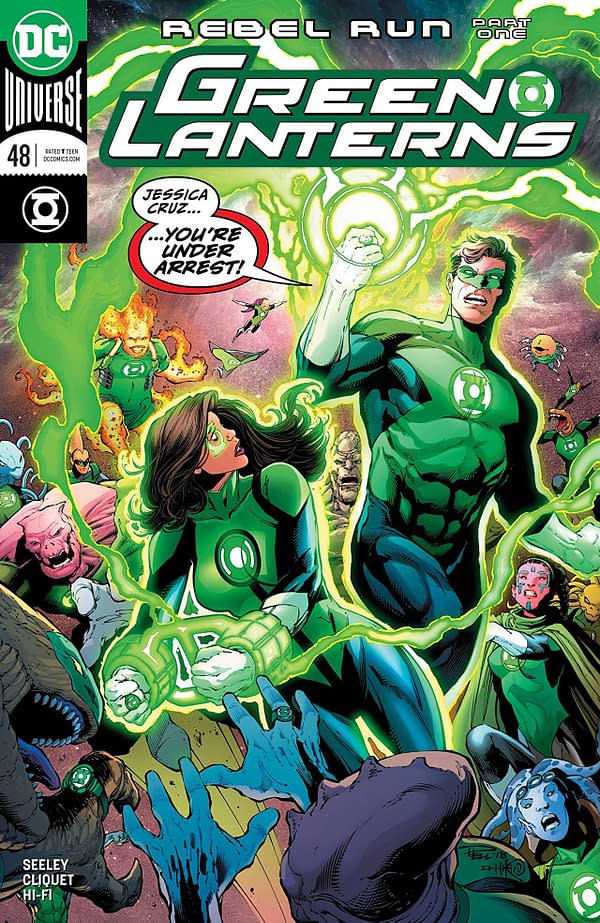 Writer Aaron Gillespie joins Green Lanterns with #48. He doesn't miss a beat as far as the character of Jessica Cruz goes. She's still nervous, fast-talking, and endearing.
There is a significant uptick in the amount of text in this installment. That's not inherently bad, of course, though a rule of thumb is to use as little dialogue and narration as needed. There is some that could be trimmed from this issue, but most of it shows us the headspace and emotional state of Jessica. As such, a lot of it works.
The comic is impressively tight too. You only leave Jessica's side in one short scene, and the rest of the comic sticks close to her and the primary conflict. It does wonders for the tension and flow of the story.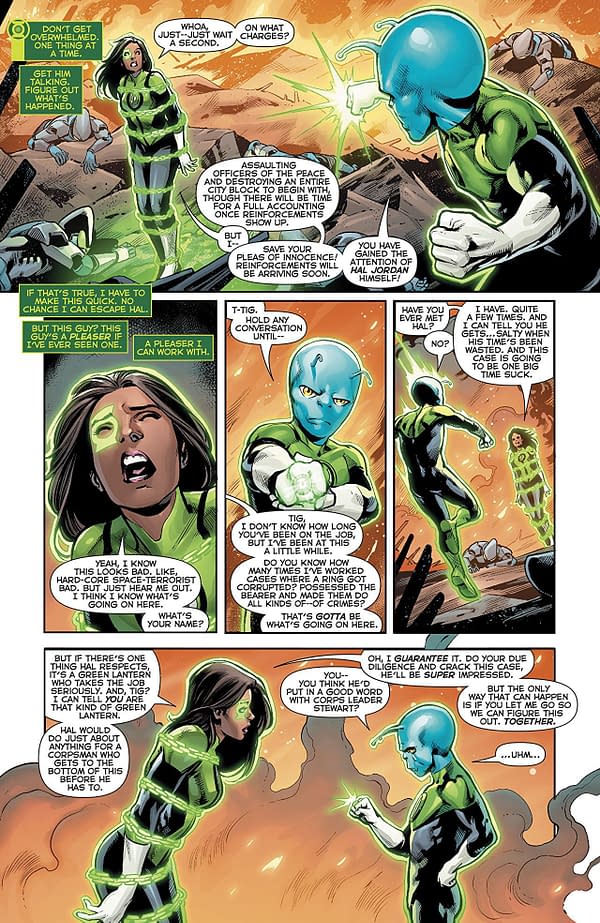 Ronan Cliquet returns to contribute the art in Green Lanterns #48, and he's not lost his touch in his absence. He has a detailed, action-oriented, and appealing style that fits the tone and content of this comic excellently. It has a distinct comic book feel to it. Hi-Fi's color art serves the comic well too, giving a bright yet balanced palette for this cosmic adventure.
Green Lanterns #48 delivers another good issue of the series, even as it transitions writers. The story feels like a natural progression from the previous issues, and none of the charm has been lost in the transition. Cliquet and Hi-Fi return to provide good artwork too, and the comic earns a recommendation. Check it out.
---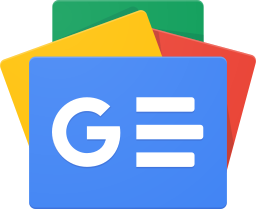 Stay up-to-date and support the site by following Bleeding Cool on Google News today!