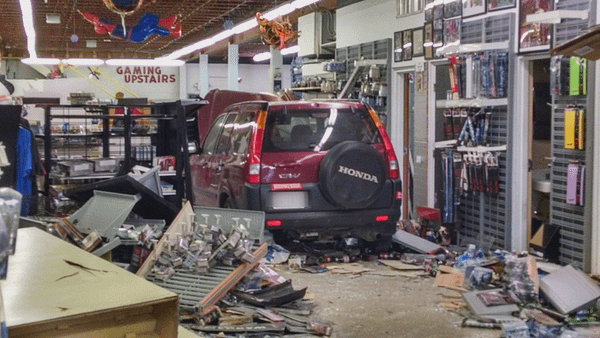 You know what, I'm getting pretty sick of cars driving into comic stores…
As it would appear are The Deep Comics & Games in Huntsville, Alabama. Who walked in yesterday, to discover this had happened.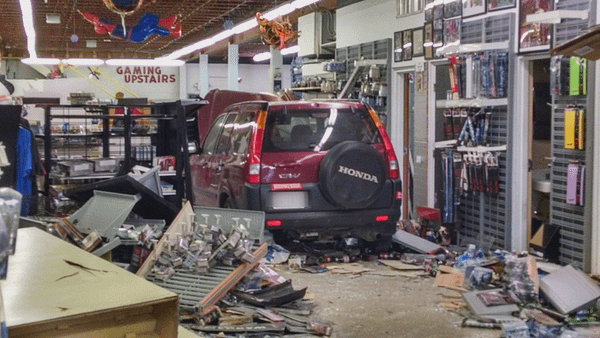 A male driver was taken to the hospital after crashing his Honda CR-V through a fence and into the store, when the owner, three employees and two customers were inside. No one else was injured. Though by this video, you can get an idea of how lucky they were.
The shop is putting on a Scratch And Dent sale…
They would like to assure everyone that they are open.
Enjoyed this article? Share it!