Last week, comic store Have Fun Collectibles of Moline, Illinois, posted the following statement on Facebook.
This Saturday is the sale event of the decade here!
I am unfortunately closing the store, but that means huge discounts on EVERYTHING this weekend.
And yes, even Silver Surfer is for sale for the right offer.
Drop in this week and clear out some inventory, hang out for a bit, fill some holes in your collection, but be sure to stop in and say hi!
Following with,
I'm going to miss so many of you.
The best part about Have Fun Collectibles has been the friendships, watching each other's children grow, being a shoulder and having shoulders through divorce and loss, playing N64 and Catan, going to comic con in Chicago, and so much more.
This Saturday, it is somehow ironic that my final store event is also my birthday.
I wish I could continue on with the shop but I want you all to know that I will miss the comradery more than I can express!
Thank you for nearly 13 years of memories and "letting us get to know you.. At Have Fun Collectibles".
Followed by much commiserations… the store still has stock (and fittings) at liquidation prices, if anyone wants to pop by.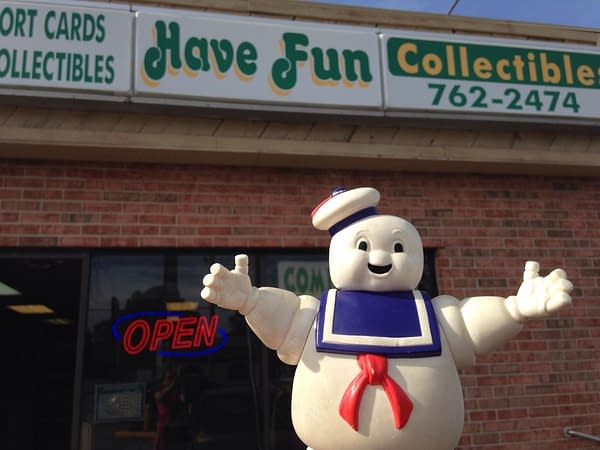 Enjoyed this article? Share it!