We like to keep an eye on Jean-Marc Lofficier's Hexagon Comics USA line, European comics mostly written by Jean-Marc Lofficier, translated into English and distributed solely through his website, Amazon page or at conventions. Selling enough copies to make it more than worthwhile, as well as making certain comics available to a wider English speaking audience. Right now that also means avoiding any kind of shutdown that doesn't include the postal service. Retailers can purchase them at a 40% discount from distributor Ingram or from the publisher. For June , that means . Here's their full line-up for June 2020.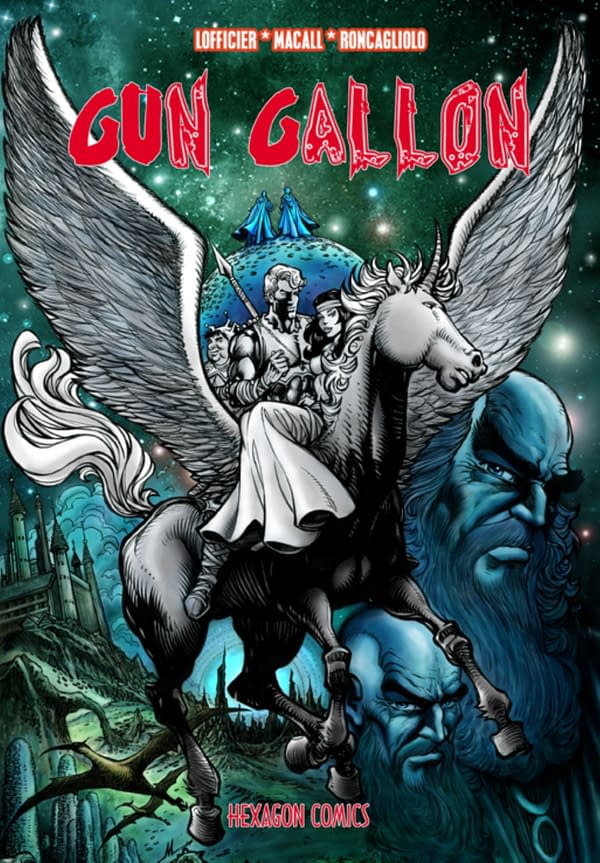 GUN GALLON
7×10 squarebound trade paperback, 48 pages b&w. ISBN-13: 978-1-61227-981-7. US$9.95.
Story by Jean-Marc Lofficier based on the character created by Lina Buffolente; Art by Alfredo Macall; cover by Alfredo Macall.
Gun Gallon was created in 1968 by the legendary Italian artist Lina Buffolente. It was one of Editions Lug's longest-running series, lasting until 1983. In the early 2000s Gun Gallon returned as part of the Hexagon group of heroes and, since then, has guest-starred in a recent series of Strangers. Gun Gallon is a pure fantasy hero in the mold created by Edgar Rice Burroughs. The recap episode presented here, drawn by famed Mexican artist Alfredo Macall, was designed to reintroduce the character to a new audience, as well as retell his origins…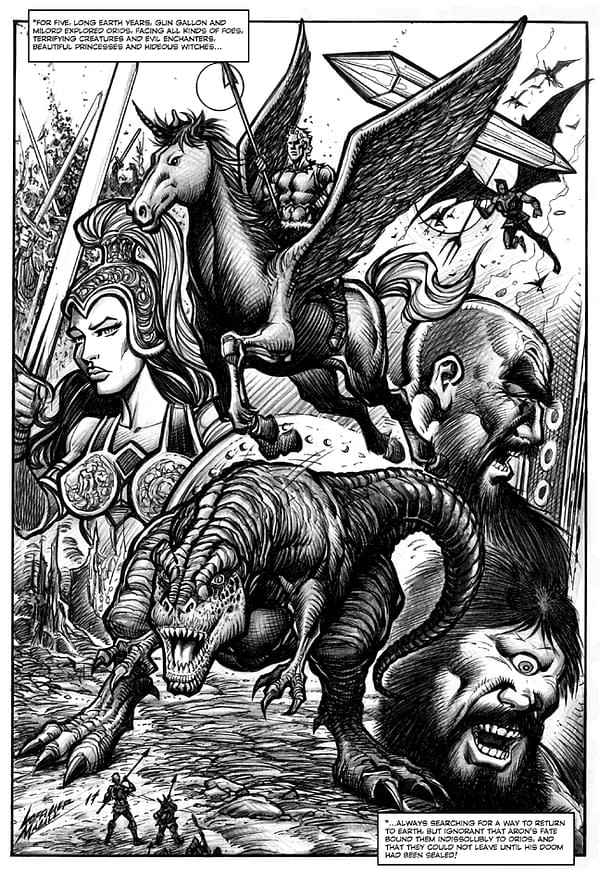 By what miracle did he become the Champion of the world of Orios? What mysterious power drew him to this planet with two suns and three moons? And why? Who was responsible for the cruel deaths of his parents and, later, his wife? What hidden help did he receive along the way? How did he become a member of Hexagon ? Did he really fight alongside the Guardian of the Republic? And who made his companion Milord the Supreme Sorcerer of Orios? All these answers and more in this book, recounting the legend of Gun Gallon…
Also included here is an 11-page back up featuring DICK SPADE, REVENANT drawn by Benoit Picard.
TALES OF THE TWILIGHT PEOPLE: DR. DESPAIR
7×10 squarebound trade paperback, 148 pages b&w. ISBN-13: 978-1-61227-457-7. US$12.95.
Story by Marc Agapit; Art by Francisco Agrás; cover by Alex Tuis.
In the best EC COMICS tradition, Stormshadow introduces the tale of a man who survives a car crash, but finds himself trapped in a private clinic at the mercy of its insane owner, the terrifying Doctor Despair. The Doctor seeks to use him as a pawn in a monstrous scheme of revenge against the wife who once betrayed him. The hero struggles to save her, but in Doctor Despair's asylum, no one is ever sure of what is a lie and what is the awful truth…
A terrifying horror classic originally published in France in the 1970s and reprinted here for the very first time.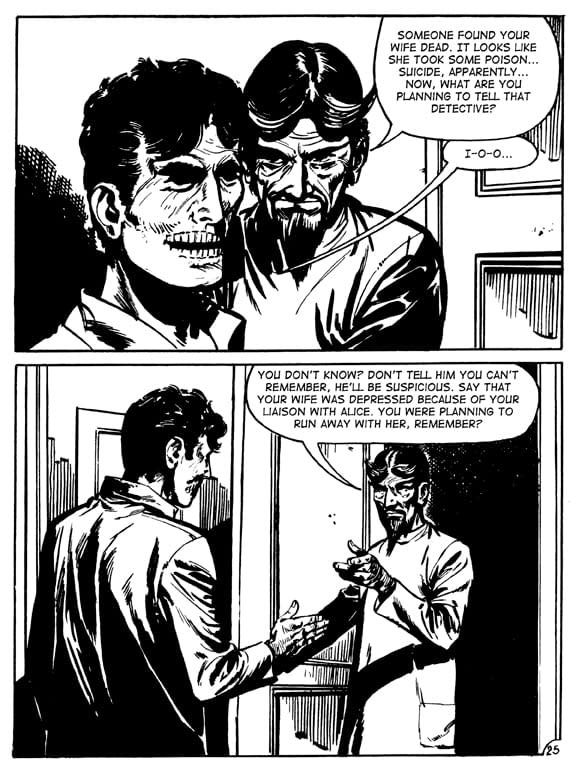 Enjoyed this article? Share it!