Matt Bertrand writes into Bleeding Cool.
I am the Co-Owner and founder of the Hive Comics in Odessa, Texas.

I'm an Odessa native and grew up in the comic shops in my hometown. The last shop closed in the late 90's and we've kinda been in a comic vacuum ever since.

I started The Hive out of my house in the summer of 2016 and opened our storefront in June 2017.

We have been growing our community and love supporting up-and-coming / indie titles, including some works from our own West Texas creators!
And they are also starting a Graphic Novel Book Club next month,
Each featured book will be ON SALE for 10% OFF! We will be exploring graphic novels of ALL sorts! It will be a great way to expand your reading tastes and meet people who love reading as much as you!

I figure there would be no better way to kick off our book club on February 1st than to read "March" books 1-3 and conclude with "Black History in Our Own Words."

Here's what people say about Congressman John Lewis' book, "March."

"Brave acts of civil disobedience… [give] March its educational value even as Powell's drawings give Lewis's crisp narration an emotional power."— The New York Times

Schedule:
Feb 1st: "March" Book 1
Feb 8th: "March" Book 2
Feb 15th: "March" Book 3
Feb 22nd: "Black History in Our Own Words"

7-8 PM at the HIVE!! Grab your Copy ahead of time so you can read and take part in the discussion!
Check them out on Facebook or Instagram.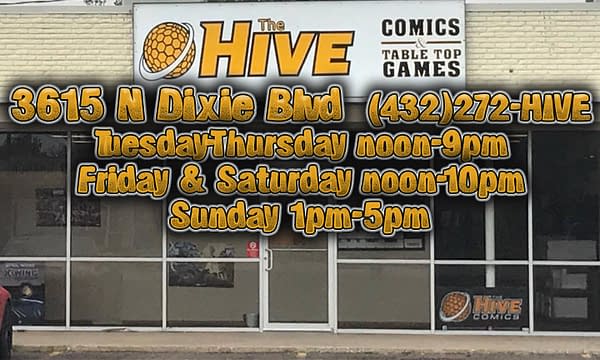 Enjoyed this article? Share it!