From next week's Diamond Previews catalogue, Mark Brooks' promo image for Jonathan Hickman's new Marvel Comics project, House of X, is on the catalog's front cover.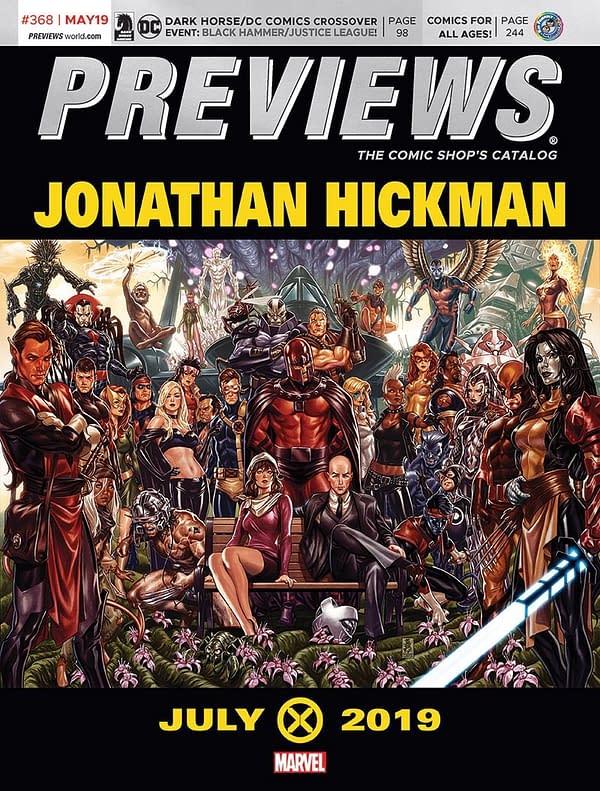 While Jason Aaron, Dennis Hallam and Stephen Green's new Image Comics series, Sea of Stars, about a space trucker's effort to find his son, lost in space, is featured on the back.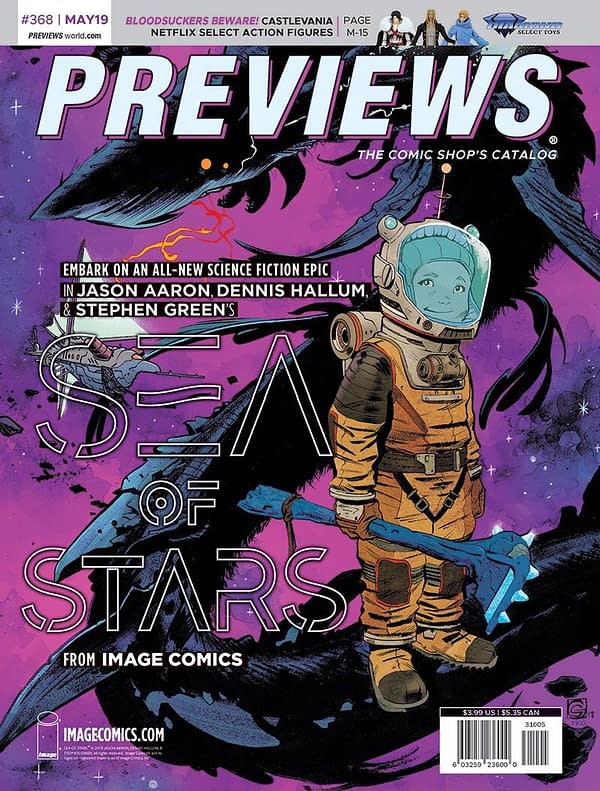 And Titan's Blade Runner 2019 is on the order form…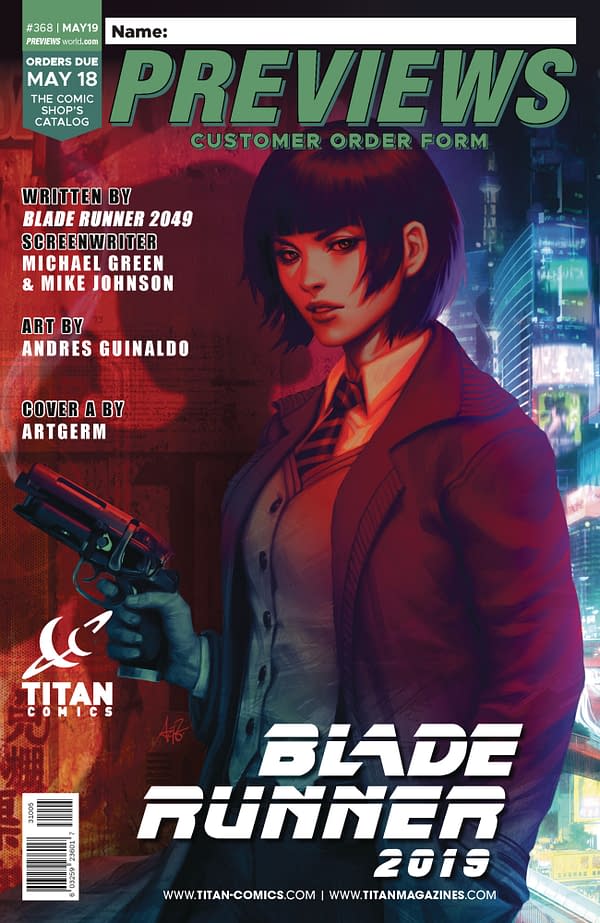 Marvel has the House on its mini-Previews…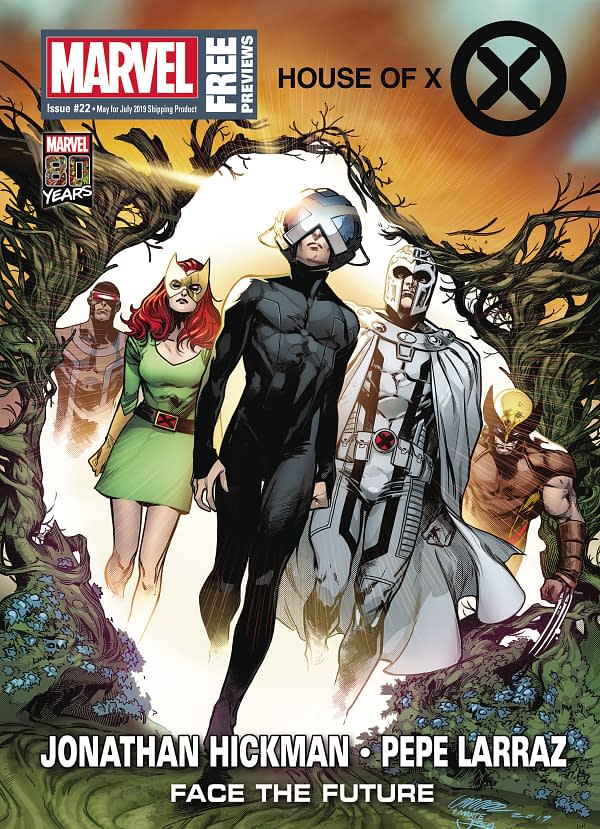 And DC has Lois Lane and Jimmy Olsen on theirs…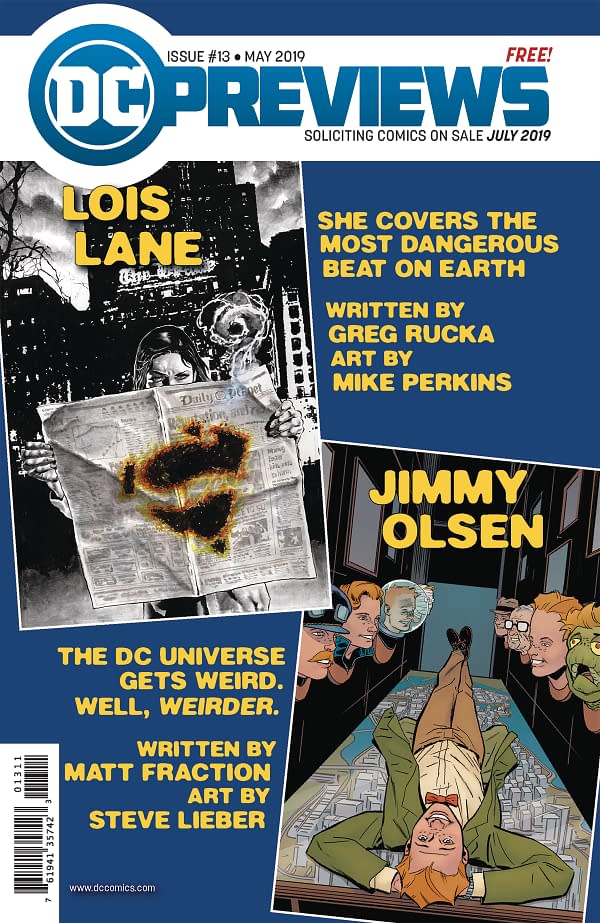 Here are their Gems of the Month from their premier publishers.
· BOOM! Studios' R.L. Stine's Just Beyond: The Scare School GN
· Dark Horse Comics' Bloack Hammer/Justice League: Hammer of Justice #1 and Critical Role: Vox Machina Origins Series II #1
· DC Entertainment's Batman #75 and Doom Patrol: The Weight of the Worlds #1
· Dynamite Entertainment's Vampirella #1
· IDW Publishing's Sonic the Hedgehog: Tangle & Whisper #1 and Transformers Volume 1: The World in Your Eyes HC
· Image Comics' Sea of Stars #1 and Unearth #1
· Marvel Comics' Punisher Kill Krew#1
Enjoyed this article? Share it!