Titan Comics has announced a new Doctor Who ongoing comic book series starting in the autumn by an all-woman creative team of Jody Houser (Orphan Black, Star Wars: Rogue One, Amazing Spider-Man: Renew Your Vows, Faith, Supergirl, Mother Panic), Rachael Stott (The Twelfth Doctor, Motherlands), and Enrica Angolini (Warhammer 40,000),
The 13th Doctor will feature the Doctor as portrayed by Jodie Whittaker.
Series eleven of Doctor Who starring Whittaker, Bradley Walsh, Mandip Gill, and Tosin Cole will begin on the BBC at around the same time, from showrunner and exec producer Chris Chibnall.
Titan Comics has been running three ongoing Doctor Who series with the Tenth, Eleventh and Twelfth Doctors, with a number of others getting their own mini-series, but of late those series have come to a close. The next solicited Doctor Who comic will be for Free Comic Book Day, the first Saturday in May… could we get a sneak peek ahead in that?
Below is an early sketch of Whittaker by Stott.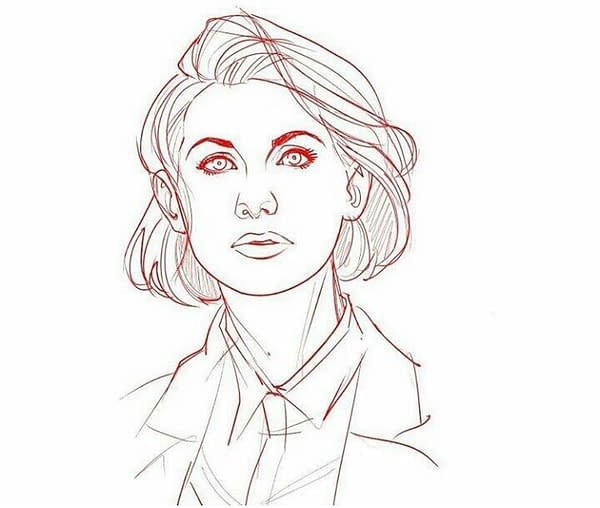 Enjoyed this article? Share it!