In North America, when Christmas and New Year's Day fall have the most impact on comic book shipping schedules in the direct market of comic book stores. And because they don't fall on the same day of the week every year, the impact can also vary. On Friday, Diamond Comic Distributors will be announcing what will be happening this year, to an assembled throng of retailers, but here is an advance peek.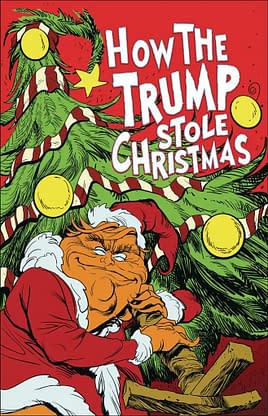 Christmas Day falls on a Wednesday this year, traditionally New Comic Book Day but almost all stores will be closed – aside for those who especially open for those who don't have friends or family to be with at this time of year. I think it's amazing when shops do that. Anyway.
So, this year, New Comic Book Day will be on Boxing Day, December 26th, if the store is open that day – British and Canadian comic shops are often closed.
On that day, the bigger publishers will only have around twenty titles to buy, and stores will receive them all the previous Wednesday – but have to keep them in storage. There is rather strict policing of street dates on such an occasion, as publishers often try to make them 'special' issues as well.
The following New Comic Book Day will be on Wednesday as normal, January 1st, New Year's Day, as long as the store is open. But because of New Year's Eve being a holiday as well, most stores will receive their comics on Friday 27th December or Monday the 30th, and have to keep them back. You can expect a full week's worth of a delivery too.
The January 2020 issue of Diamond's Previews will now arrive in stores with comics on sale January 1st, rather than the end of the month.
Enjoyed this article? Share it!