DC Comics had their WTF foldout covers, and now, announced at the Diamond Retailer Summit held in Chicago, Marvel Comics promised something similar.
Talking about Infinity Wars, the big event comic of the summer by Gerry Duggan and starring Thanos as the title's central character, Marvel EIC C.B. Cebulski told the assembled comic shop owners that it will have one of the biggest "oh shit" moments in comics this year.
No comma between the two words, I promise.
Infinity Wars will spin out of Countdown to Infinity and will kick off with Infinity Wars Prime #1 by Gerry Duggan and Mike Deodato Jr. #1.
And we have visuals: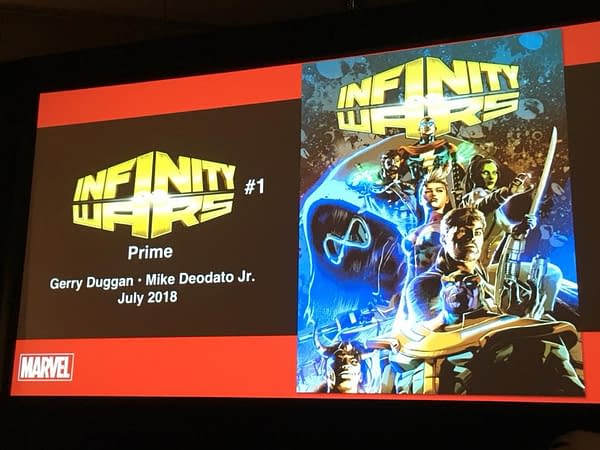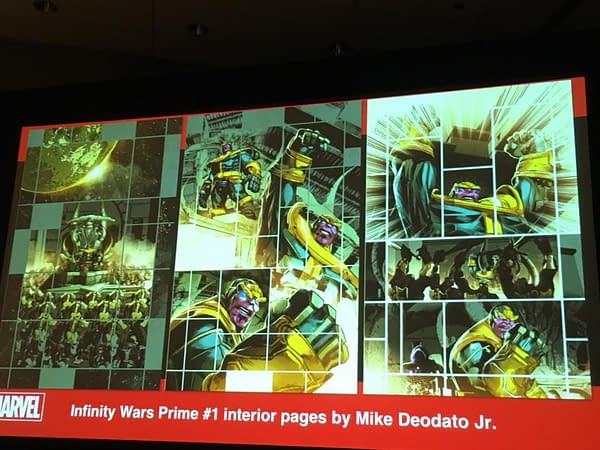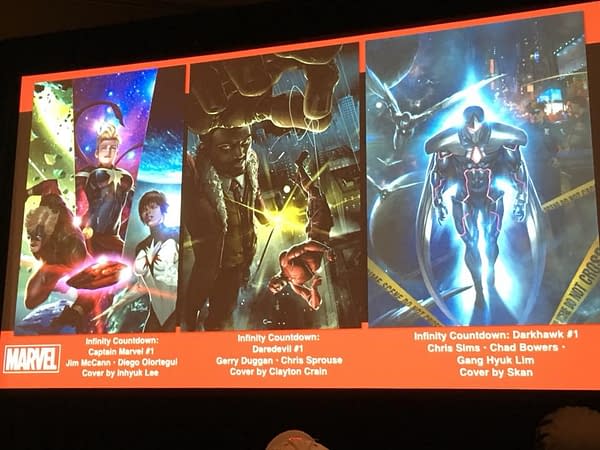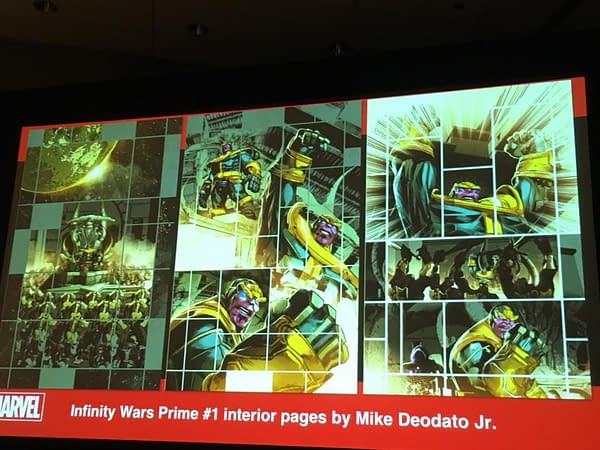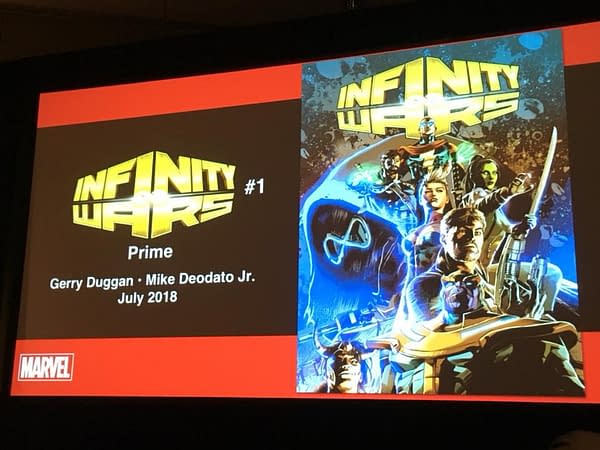 Enjoyed this article? Share it!