It's Marvel Comics Vs Islamic Fundamentalism In Today's Champions #3
So there's a new team comic from Marvel called The Champions. It doesn't get that much respect, even from other Marvel comics that feature the characters, such as today's Nova #1. It's possible that might change a little today.
Now, the word Islam or Muslim is not mentioned in Champions #3 by Mark Waid and Humberto Ramos. This seems very deliberate, so as not to divert from what is actually happening, though the examples are clear, talking about Malala Yousafzai… …a young female activist in Pakistan who began blogging for the BBC about life under the Taliban since she was eleven and who survived assassination attempts. The comic spreads the appeal to the wider experience of the rest of the characters, but the focal point remains strong, in the Marvel fictional African country of Sharzad. Though the spoken language of Urdu is usually more associated with Pakistan and Muslims of northern India. The entrance of The Champions, without care or attention to any diplomatic issues, is in keeping with their young, consequence-free attitude. They see a problem, they want to fix it. But even as the anti-women issues by those under assault are explained…
…which is, in one page, Marvel Comcis Vs Fundamentalist Islam. Now, this is not a problem that can be solved by American superheroes. Because there are consequences – maybe someone watched Batman Vs Superman or something. Anyway, this all gets explained…
And a plan is drawn up. The Champions? They become hired muscle and go underground. Literally.

And become part of the existing dialogue, debate and division, rejection and empowerment, rather than being openly used as external aggressors. It's very much a lesson in empowering people rather than taking away their power, by replacing it with other powers. And, yes, this is a superhero comic book, which is all about wish fulfillment and fantasy. That's kinda the point of them. Real life doesn't always end up like this. But it is a parallel for a different kind of interventionism that doesn't demand the rolling in of tanks.

Oh and if you are still wondering about last issue's kiss between Hulk and Viv? I believe that's called foreshadowing?
The Champions #3 is published today – and part of this month's Stan Lee box.
---
---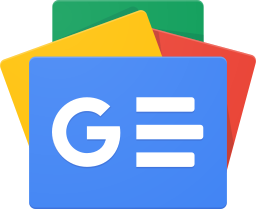 Stay up-to-date and support the site by following Bleeding Cool on Google News today!