 Author/poet Gunnar Hansen has penned his next book, Chainsaw Confidential. The Maine resident has written several books on history, travel and poetry… but this one is about a small movie role he had in 1974. He played Leatherface in The Texas Chainsaw Massacre. Hansen, who had very little acting experience, along with a talented cast and crew created one of the most memorable horror films of all time.
The publisher describes the work this way: "Critically-acclaimed author Hansen here tells the real story of the making of the film, its release, and reception, offering unknown behind-the-scenes details, a harrowingly entertaining account of the adventures of low-budget filmmaking, illuminating insights on the film's enduring and influential place in the horror genre and our culture, and a thoughtful meditation on why we love to be scared in the first place."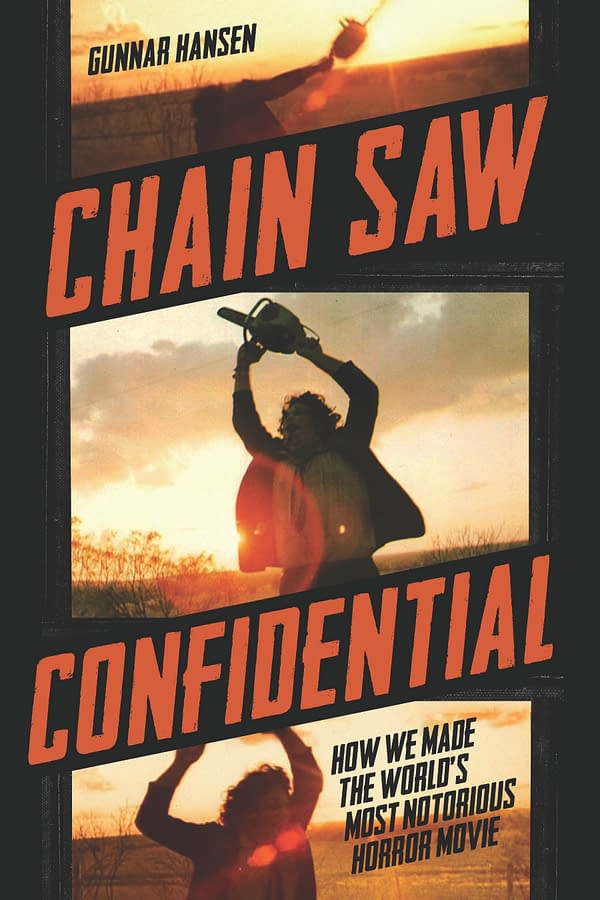 You can get the book
here
with a 30% discount and free ground shipping if you enter
CHAINSAW
at checkout.
Here is Hansen talking about about what is in the book.
[youtube]http://youtu.be/kk2jTm6W7KY[/youtube]
Enjoyed this article? Share it!