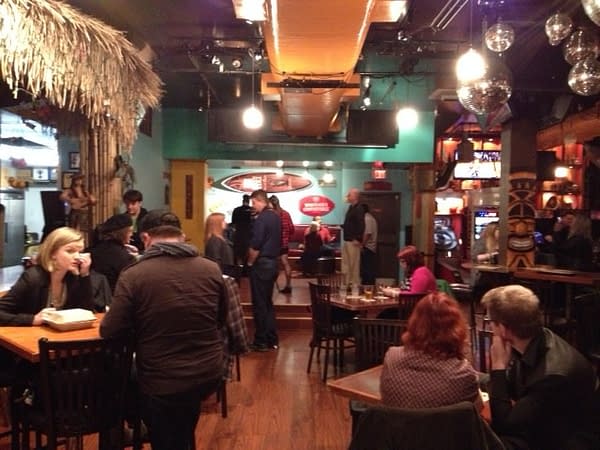 Andrew Grossberg writes,
Press check in for Wizard World Portland was at Splash Bar, a beach-themed watering hole in Downtown Portland. Along with my wristband came drink tickets that acquired a very nice IPA brewed right at the front of the place. The only bad news was we have to spend three days wearing a wristband instead of a removable lanyard.
Since it was the evening before a Wizard World show there were celebrities though their time was limited to video journalists. Still it was at least a chance to see James Marsters of Buffy fame, Chris 51 from A&E's Epic Ink, and Christian Kane from The Librarians. They were kept busy most of the night chatting and smiling and being genuine off and on camera.
Not really the stuff of TMZ, though humble celebrities are a headline these days.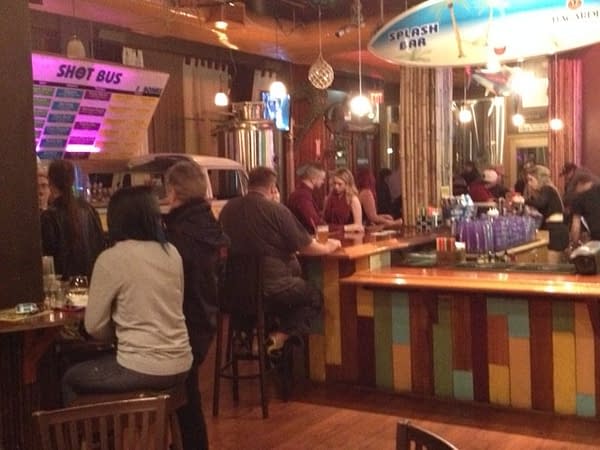 Enjoyed this article? Share it!