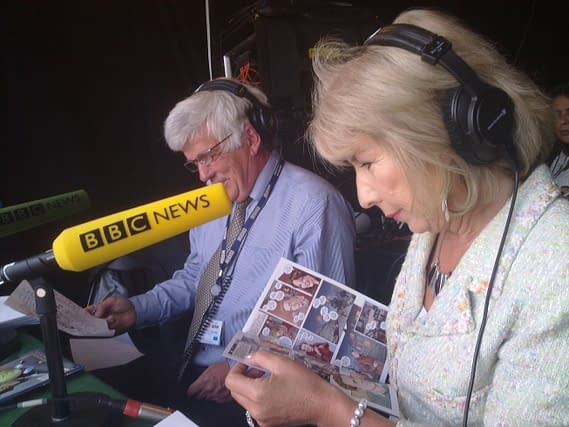 This is Jennie Bond. She was the BBC's royal correspondent from 1989 until 2003. And on Friday, she was on BBC Radio 5 Live, along with myself, talking royal weddings and comic books. The latter of which, A Very Public Love Story, she seemed to have a rather involved read of. I'm not sure she exactly approved, but it will probably make my Mum proud.
Next I think I'm going to try her on Crossed.
Enjoyed this article? Share it!