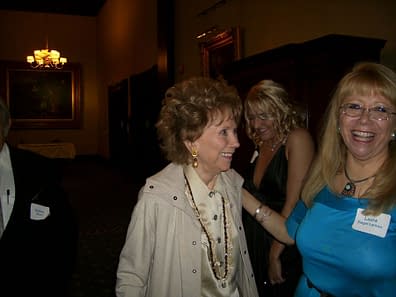 The widow of Superman co-creator Joe Siegel, and champion for his rights as a result of that creation, Joanne Siegel died earlier today, aged 93.
Cleveland paper, The Plain Dealer reports that her daughter Laura Siegel Larson will be making funeral arrangements.
Joanne famously modelled for fellow Superman co-creator, Jerry Shuster, for the character of Lois Lane. It was through Joe that she met Jerry and they would marry years later, in 1948.
It was Joanna and her daughter Laura who would file copyright termination notice to DC Comics over the Superman and Superboy rights, eventually leading to the courts stating that the Siegel estate shared in copyright of the characters, though the amount of money due is currently in dispute as part of the court process.
[youtube]http://www.youtube.com/watch?v=hLC6ZBg6-ms[/youtube]
Photo by Michael San Giacomo.
Enjoyed this article? Share it!