Joe Books is a relatively new comic book publisher, set up in Canada with Dreamwave/Speakeasy's Adam Fortier, though he left as publisher in June 2016.
Looks like his timing was bang on, as the publisher has filed for bankruptcy with the Canadian authorities,
Joe Books has published a number of enviably licensed comic books and novels, including Darkwing Duck, Star Wars, Marvel and Frozen books, specialising in the 'cinestory' format which turns cels of movies into comic book pages, and thus able to get an additional license for that format even if someone else already has the comic book license. They also created original works such the Disney Princesses comics line,
June this year sees them turn Miles Morales Spider-Man cartoons into comics, as well as Pixar's Toy Story 4 and the classic Disney Aladdin.
But it seems that thus ingenuity was not enough to save them from the ravages of the market. FTI Consulting Canada has been appointed as the official receivers.
What happens next is down to the market, the creditors and the government…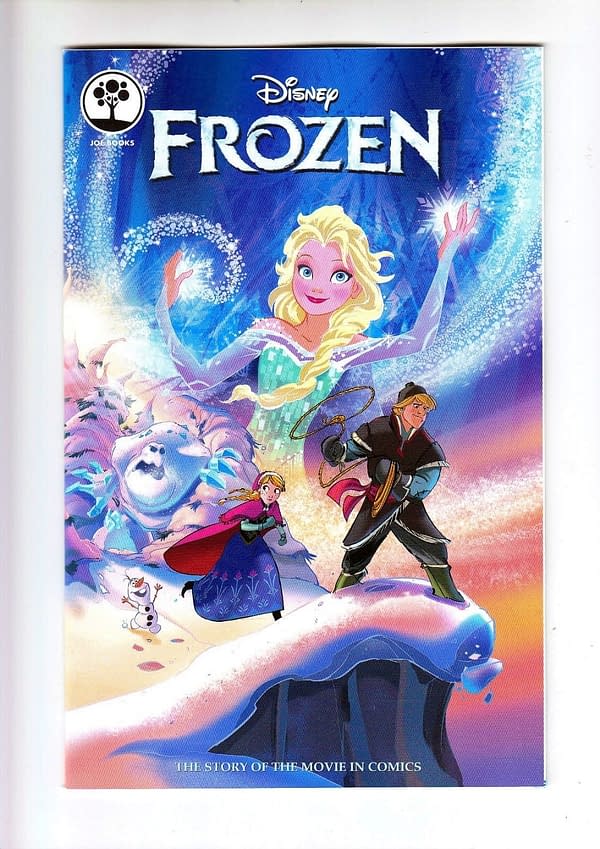 Enjoyed this article? Share it!