The second issue of DC Comics/Black Label nine-issue series Joker/Harley: Criminal Sanity #2 by Kami Garcia, Mico Suayan and Mike Mayhew has slipped from November the 6th to December 4th – the same day that #3 is still scheduled for.
It's also notable that the art teams are changing – issue 1 had art credits by Andrea Sorrentino but the description and following solicitations replace her with Mike Mayhew instead. This may be part of the reason for schedule changes.
Neal Adams' Batman Vs. Ra's Al Ghul also continued to slip with #2 moving from the scheduled date of yesterday to the 9th of October, and #3 moving from the 16th October to the 30th.
And the Frank Cho DC Comics Poster Portfolio, scheduled for the 13th of November came out… yesterday. That was a surprise.
Here's how those Criminal Sanity solicitations are shaping up…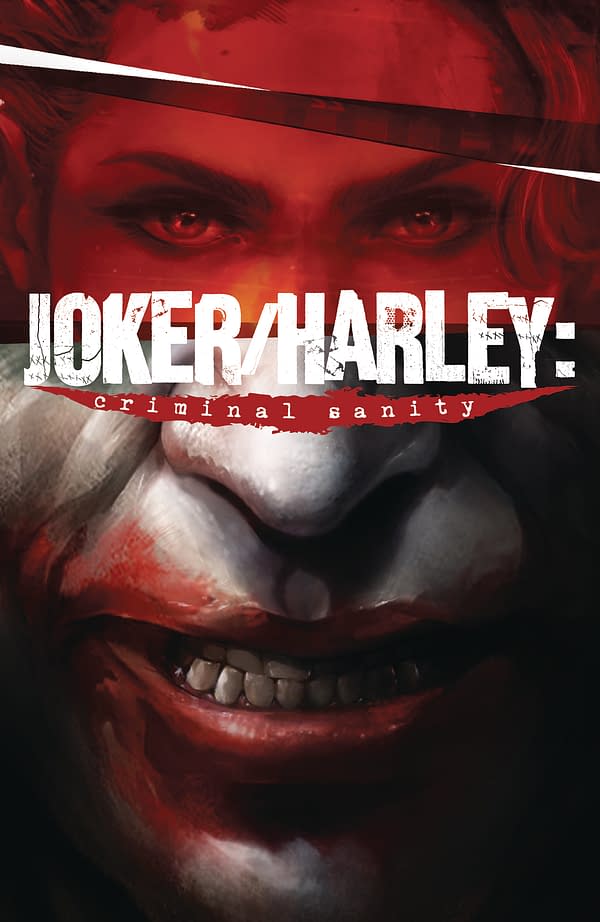 JOKER/HARLEY CRIMINAL SANITY #1 (OF 9)
(W) Kami Garcia (A) Andrea Sorrentino, Mike Mayhew (CA) Francesco Mattina
In Gotham City, where heinous acts of violence are a daily occurrence, the GCPD relies on Harley Quinn, a young forensic psychiatrist and profiler, to consult on their toughest cases. But Harley is haunted by one unsolved case-the night she discovered her roommate's body marked with the signature of a notorious serial killer known as The Joker.
Five years later, the case remains unsolved and a new series of horrific murders occur throughout the city. As the murders escalate, Harley's obsession with finding the depraved psychopath responsible leads her down a dangerous path. When the past and the present finally collide, Harley has to decide how far she is willing to go-and how many lines she is willing to cross-to solve these cases once and for all.
Written by #1 New York Times and international bestselling author Kami Garcia (co-author of Beautiful Creatures, author of Unbreakable and X-Files: Agents of Chaos) with art by Mico Suayan (Bloodshot: Reborn) and Mike Mayhew (The Star Wars), JOKER/HARLEY: CRIMINAL SANITY introduces readers to a Joker and Harley Quinn unlike any they've seen before, utilizing forensic psychiatry, behavior analysis (profiling) and psychological profiles to create a true-to-life take on these iconic characters that is more terrifying than any psychotic fantasy.
In Shops: Oct 09, 2019
SRP: $5.99
JOKER/HARLEY CRIMINAL SANITY #2 (OF 9) (MR)
(W) Kami Garcia (A) Mico Suayan, Mike Mayhew (CA) Francesco Mattina
Jim Gordon and the GCPD have turned to profiler Harley Quinn for assistance. She's intrigued by the level of care and detail this new, depraved serial killer is putting into his crime scenes; there must be clues to his pathology in his artful staging. His level of meticulous preparation is unusual, but will it lead to or help delay his capture? In Shops: Dec 04, 2019
SRP: $5.99
JOKER/HARLEY: CRIMINAL SANITY #3
(W) Kami Garcia (A) Mico Suayan, Mike Mayhew (CA) Francesco Mattina
variant cover by Mico Suayan
Harley Quinn follows the evidence and it leads her to a dangerous conclusion: she might know the true identity of the serial killer she's hunting. But as Harley digs deeper into the Joker's past, he is watching her…and leaving a trail of bodies in his wake. Gotham has never needed a hero more! In Shops: Dec 04, 2019
SRP: $5.99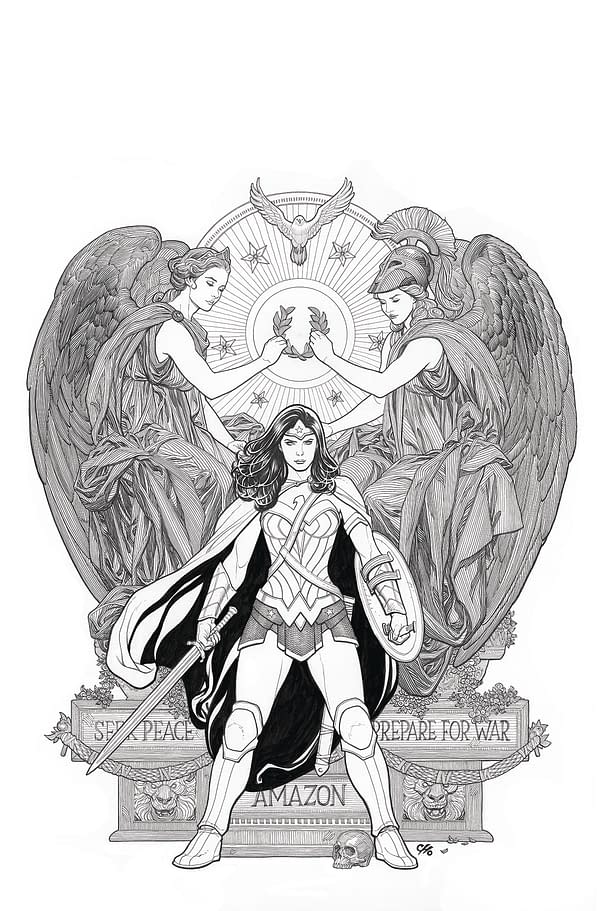 Enjoyed this article? Share it!