Kevin Grevioux On "Closing Out" The Final Two Issues Of Cyborg
We knew Superwoman's last issue will be in January. We know Blue Beetle's last issue will be in February. But despite the success of the character in the new Justice League movie, it doesn't have seemed to transfer to sale sof the comic. And with no Cyborg listed in DC Comics;' February solicitations, it was worth checking the creators' twitter feeds.
And from an enquiry asking about actor and writer Kevin Grevious writing the most recent issue #18, replacing John Semper Jr on the book, he was asked…
That would be #20 in January.
This marks the third of the DC Rebirth titles to be cancelled since the relaunch, though the second chronologically. Still, making it almost two years is an impressive achievement in this market. And quite a departure from the more cancel-happy Marvel Comics.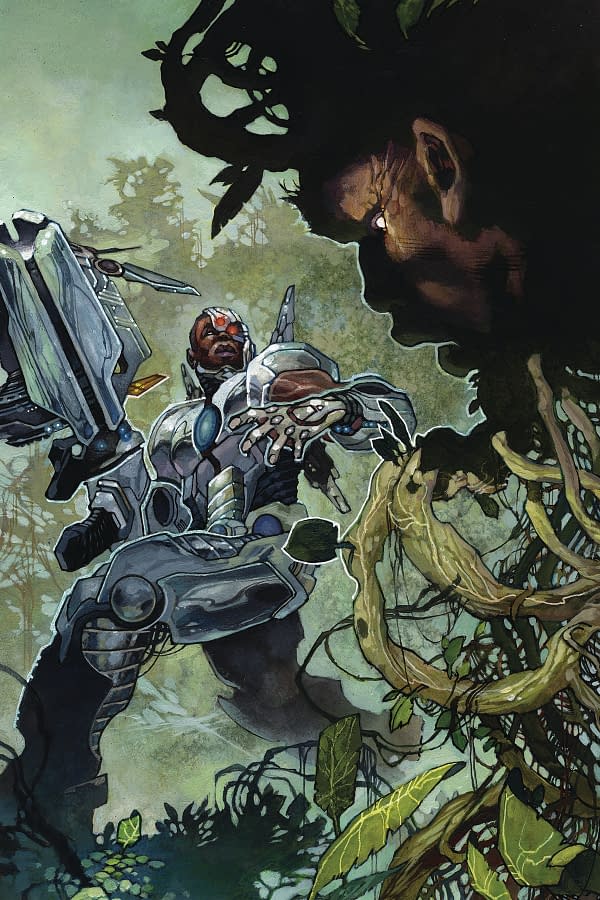 Here's how the book will end…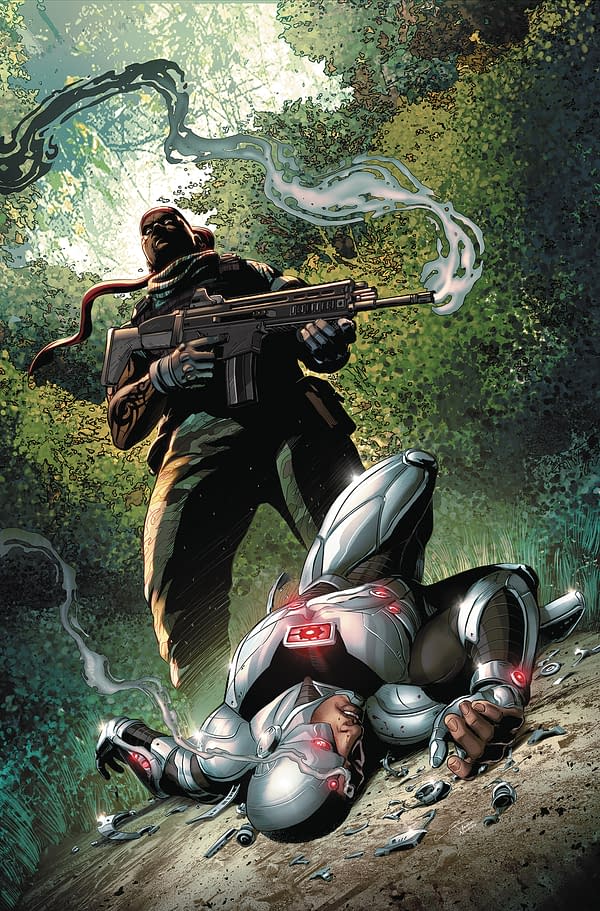 That looks quite final. You can catch Grevious at the upcoming Jekyll Island Comic Con the weekend after Cyborg #19 comes out, if you want yours signed….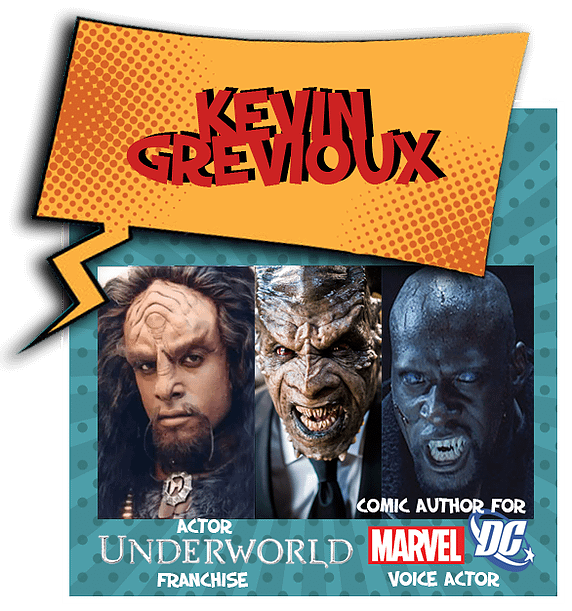 CYBORG #19
(W) Kevin Grevioux (A) Will Conrad (CA) Cliff Richards
"WRETCHED OF THE EARTH" part one! While on an exploratory scientific mission in Africa, Cyborg encounters an ancient African Jinn who grants him his heart's desire. But when the local warlord lays claim to this ancient and terrible power as well, Vic discovers that magic has dangerous consequences that he never expected.
RATED T In Shops: Dec 06, 2017
SRP: $3.99
CYBORG #20
(W) Kevin Grevioux (A) Cliff Richards (CA) Simone Bianchi
"Wretched of the Earth" part two! In trying to save the children from the vile clutches of the warlord Uma, Victor feels the pangs of being human again as he contracts a deadly virus. But in protecting them, will he sacrifice the one chance he has of being whole again? Or will he save himself at the cost of his humanity and his own immortal soul?
RATED T In Shops: Jan 03, 2018
SRP: $3.99