 Ilya D writes,
Well here we are. The tense moment before any Kickstarter campaign where one has to wonder, "is this just going to be a giant failure?" and "should I have included sexual reward tiers?" I'm happy to say the the answer to both of the above is a resounding "No!" I'm also happy to announce that Tin has launched its Kickstarter! It's been a long and fun road and with the help of the dedicated comic-reading community we hope to be able to publish the first issue (which has been fully illustrated!) and begin working on the second issue.
The Kickstarter page lays everything out but the gist of it is, I've funded production of Tin with my own money. The production time takes a huge beating because I can only afford a page per paycheck. I've made it entirely through the first issue but it took a pretty exorbitant amount of time. Having the Kickstarter succeed would mean sending the first issue to the publisher to put it down on actual paper, and also make huge headway into production of the second issue, which shouldn't take nearly as long to complete.
We're happy to add that we'll be adding a special Bleeding Cool goal for the next few days and if the goal is met we'll be adding an additional special reward tier!
The story is still unfolding and there's so much to tell. I'm hoping people have an interest in it and want to hold it in their hands because the real adventure is just beginning.
I'm always available for any and all questions at ilya@clunkerspace.com. We love people who want to follow us on Facebook and Twitter.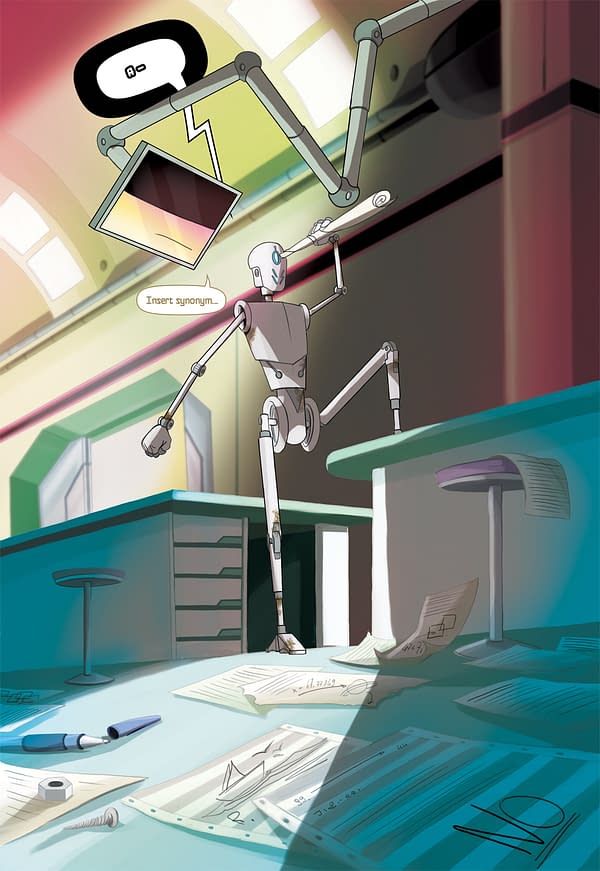 Enjoyed this article? Share it!