Kieron Gillen's Journey Into Mystery And Uncanny X-Men On Sale On ComiXology On Monday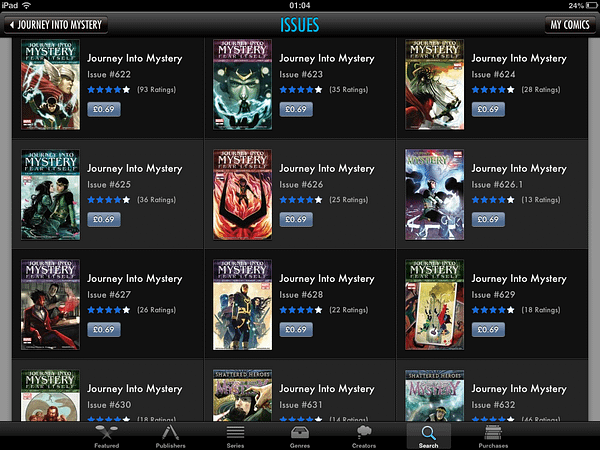 As a regular reader of Bleeding Cool, you're probably aware that I believe that Kieron Gillen, Doug Braithwaite and friends' run on Journey Into Mystery is a real highlight of Marvel Comics from the last few years. At its heart, it's about a boy and his dog, but it's also a boy and a girl, about expectations on a young frame, how the road to hell is paved with good intention and, seriously, how hard is it to just get a break? I think it's rather beautiful. Anyway, Journey Into Mystery #622-#645 is 99 cents on ComiXology this Monday, as well as Kieron's run on Uncanny X-Men between Schism relaunch and Marvel Now! relaunch, issues 1 to 20. I rather enjoyed that as well.
Time to go nuts deep on this one folks. I'll be seeing you forty-odd dollars lighter….