Shazam! is one of those titles from DC Comics that has been subject to schedule slippage of late. Here's the latest. Shazam! #7 was originally planned for the 19th of June was rescheduled by a fortnight for the 3rd of July. While Shazam! #8 has slipped from the 17th of July to the 31st of July. Well now #7 has slipped another week to the 10th of July. Shazam! #8 is still on the 31st…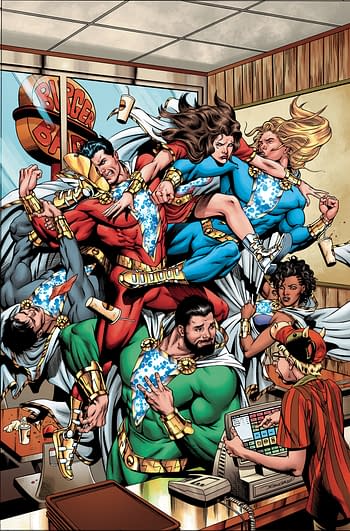 While Naomi #6 has also slipped a week from the 19th of June to the 26th of June, the same slippage suffered by Mad Magazine #8.
And the Injustice: Gods Among Us Vol 5 TPB has a more seriosu slip, from the 31st July to the 28th of August.
Enjoyed this article? Share it!