Last night, Bleeding Cool reported that famed attorney Lisa Bloom of The Bloom Firm, a Los Angeles legal team that specializes in high-profile media-related cases that involve sexual harassment — and was prominent in #MeToo coverage — had been hired by a (recently) former IDW executive.
While the details of the case have not been made clear, and there is no sign that anything has been filed or charges made at this date, Bleeding Cool has been informed by close sources that the allegations being made are focused against IDW Publishing President and Publisher, Greg Goldstein, and these will include allegations of sexual harassment. And it may be seen in the wider context of the #MeToo campaign.
IDW is one of the biggest comic book publishers in the USA, with licenses from Hasbro and Disney. There have been a number of executive-level changes within IDW in the last month, but Goldstein has stayed put since he took over Ted Adams's role as Publisher in November last year. The company website lists the following bio for him.
Greg Goldstein is President & Publisher of IDW Publishing. He manages the day-to-day aspects of IDW's publishing business, plays a leading role in

acquiring and launching new brands and book imprints for the company, and manages partnerships with external licensors and I/P owners.

A veteran publishing and media executive working primarily in the popular arts, Greg's developed creative and profitable publishing programs for dozens of the world's best-known entertainment brands for IDW (and others, previously) including Transformers, Star Trek, TMNT, Spider-Man, Batman, Godzilla, and Star Wars.

In 2014, he took lead in IDW's acquisition of Top Shelf Productions, the award-winning graphic novel publisher. In 2011, Greg won an Eisner award for his editing on the first-ever collection of Bob Montana's Archie newspaper comic strips. (Published under IDW's Library of American Comics imprint.)

Prior to joining IDW, Greg was VP of Entertainment and Gaming for Upper Deck, responsible for the company's blockbuster slate of games, including Yu-Gi-Oh!,World of Warcraft and the Vs. System.

As VP of Brand Development for Activision from 2000-2002, Greg established strategic partnerships with the largest Hollywood licensors, and worked closely with Marvel comics to successfully develop Spider-man into one of the biggest blockbuster licensed videogame brands in interactive history. Greg's career has also included a successful stint at Topps, where he helped launch Topps Comics as Director of Publishing.
IDW has not chosen to comment to Bleeding Cool.
We mentioned a number of cases handled by Lisa Bloom and the Bloom Firm in this field, but others have included representing the continuing case of Janice Dickinson against Bill Cosby; four women who accused Paul Marciano (head of Guess) of groping them (he left the company after settlements); two women accusing former Lynwood mayor Edwin Hernandez of sexual harassment (he has stepped down); two women in litigation against studio head Alki David, which is going to trial soon; three women accusing Steve Wynn of sexual harassment, which saw him resign; two women accusing Steven Seagal of rape, a woman accusing Trey Songz of beating her, over a dozen women suing Uber for sexual assault; and representing more women in sexual harassment and retaliation claims, especially against media entities, which may all fall under the #MeToo banner.
And it appears that Greg Goldstein of IDW Publishing may be next under the spotlight.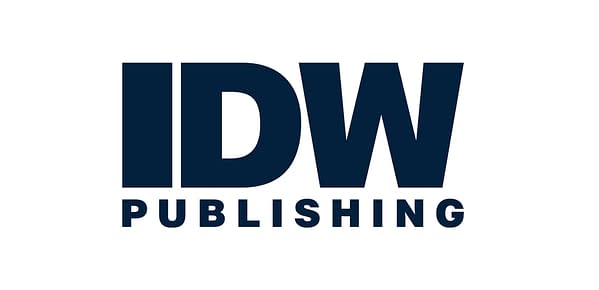 Enjoyed this article? Share it!