Fantagraphics will be bringing plenty of their cartoonists to San Diego Comic Con, hanging around Booth #1721. They also have a number of books debuting at the show from them as well…
Jaime Hernandez — Debuting Love and Rockets Comics Vol. IV #7 and Tonta [A Love & Rockets Graphic Novel].
Love and Rockets Comics Vol. IV #7
Jaime Hernandez, Gilbert Hernandez
$4.99

On the Gilbert side: Lumina has been teleported away; who will help free her sister Isla from the clutches of the dreaded Hellmets? On Jaime's corner: What is the Black Widow dinner and what does it have to do with Tonta and her cosplaying friends? Guadalupe and Steve's wedding celebration continues with a performance by…Love and Rockets?!?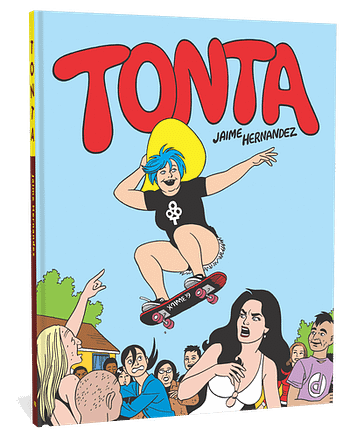 Tonta [A Love & Rockets Graphic Novel]
Jaime Hernandez
$19.99

Hot off the heels of Jaime Hernandez's last graphic novel masterpiece, Is This How You See Me?, comes Tonta, a stand-alone graphic novel that shines a light on the family tree of one of Hernandez's most memorable characters of recent memory, the teenaged Tonta. Summer's here, and all Tonta wants to do is go swimming, hop on her skateboard, get drunk, and listen to her favorite punk band, Ooot. But her idyllic weekend is disrupted by a botched burglary that forces her to confront her dysfunctional family history. Through it all, from Tonta's teenaged angst to her half sister Vivian's drama to the thrills and chaos of an underground lucha libre match, Tonta showcases Hernandez's brilliant characterization, storytelling, and mastery of the form.
Gilbert Hernandez – debuting Love and Rockets Comics Vol. IV #7 and Blubber #5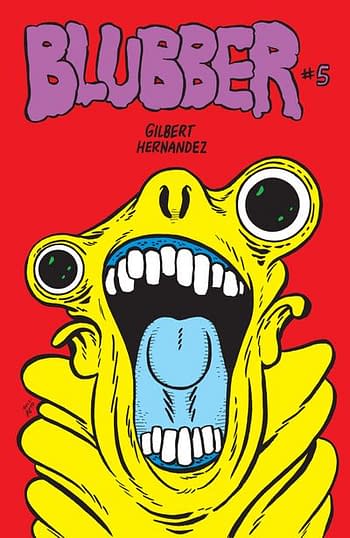 Blubber #5
Gilbert Hernandez
$3.99
The physically enhanced humans take over now begins! XXX star Mila returns to join Corazon (aka Fritzette) and Tiki Tik (aka Li'l Fritz) in a wild sex orgy with monsters! Also, Pupusi (Garden of the Flesh) reveals her secret fetish and may actually bring TENDERNESS to Blubber comics!? Adults only!
Simon Hanselmann — debuting Bad Gateway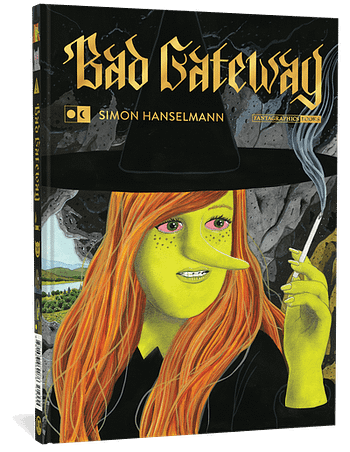 Bad Gateway
Simon Hanselmann
$29.99

Fantagraphics exclusive: Get Clear Cookies, a collection of rare, controversial, and previously unpublished work packaged in a black and white mini comic. Free with purchase! Megg & Mogg reach new highs—and lows.
Simon Hanselmann's previous three Megg & Mogg books—2014's Megahex, 2016's Megg & Mogg in Amsterdam, and 2017's One More Year—have all been international best sellers that have cemented Hanselmann as one of the most exciting graphic novelists of his generation. Bad Gateway is the magnum opus that those three books have been building towards, as Megg and Mogg's fraught relationship careens into psychological depths that Hanselmann has previously only hinted at. Perpetually drunk and high, lovable degenerates Megg and Mogg have drifted through a life full of raucous antics and free of consequences. But their heavy drug use, once a gateway to adventure, has begun to take a grim psychological toll. As her unstable lifestyle finally catches up to her, Megg must turn to her past to uncover the roots of her self-destructive habits that have led her down this dark path.
Enjoyed this article? Share it!