Lucha Comics Under Fire Over Anti-Islamic Hate Tweets From Writer James A. Bretney Lucha Comics is a comics publisher started by Rodolfo Martinez that publishes a small number if independent comic books from creators around the world. You won't find them in Previews, but you will find them on ComiXology.
They include Western comic book Up The Trail written by James A. Bretney, A Blaze Of Glory set during the Iraq War, also written by Bretney and submarine thriller, Kursk, edited by Bretney. His ComiXology bio describes him as "An American film director, screenwriter and producer, James decided to pursue a career in the arts after 12 months with the U.S. Army in Iraq. James is an outspoken conservative and very active in politics." His IMDB entry lists him as a writer, director and producer of a number of short films, including one about the aftermath of the Iraq War.
His Twitter life mostly consists of retweeting conservative, anti-immigration, pro-Trump posters – and Donald Trump himself, with occasional comments regarding who he'd like to deport.
Well, that exploded a little over the last day, after such a tweet directed at such a person.
https://twitter.com/lordtiberius/status/841363095754821633
And everything kinda exploded.
https://twitter.com/lordtiberius/status/841474316504043520
There was no apology, he was double downing, as he pinned this tweet.
https://twitter.com/lordtiberius/status/841438818494500864
So people started tweeting at Lucha Comics to protest their employment of Bretney. And he started retweeting their tweets.
https://twitter.com/WaderTater1/status/841508927531446272
I reiterate, these are the tweets that he retweeted himself. There have been many more. And now Lucha Comics has finally tweeted back. Just about.
I believe the word of choice is "developing"…
---
---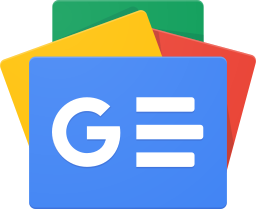 Stay up-to-date and support the site by following Bleeding Cool on Google News today!