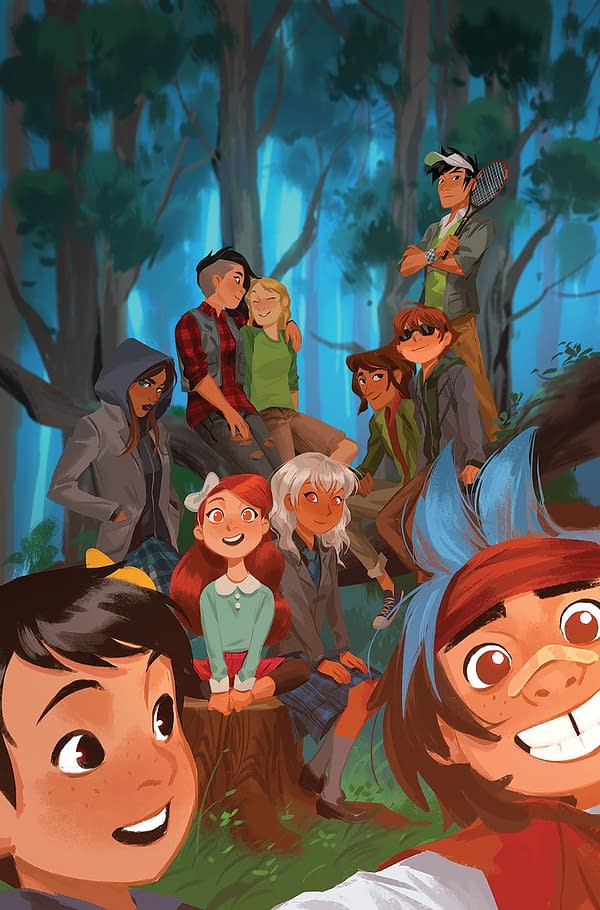 The Boom! Studios-owned series Lumberjanes is crossing over with the DC Comics-owned series Gotham Academy to create a six-issues series kicking off this summer, starting in June.
Village Voice has the PR scoop. The series, that sees the girls of the Camp for Hardcore Lady-Types welcome the students from Gotham Academy, will be by Chynna Clugston-Flores and Rosemary Valero-O'Connell.
This is the most stylistically, thematically perfectly conceived crossover is it not?
Enjoyed this article? Share it!