Mad Magazine's Jack Davis Not Retiring After All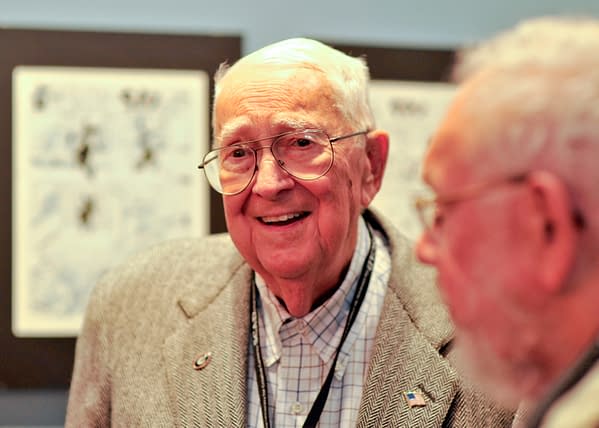 In an an article for Wired, The Hero Initiative's Jim McLaughlin wrote a piece to mark the commemoration of Jack Davis, retiring from Mad Magazine at the age of ninety. Under the headline "Legendary Mad Magazine Illustrator Jack Davis Calls It Quits at 90", McLaughlin quotes Davis as talking about how he can't draw as well as he did, and that he is planning to "sit on the porch and watch the river go by… and maybe go fishing once in a while." The piece reports "other pieces from the archives may emerge, but Davis is done producing new work."
It was picked up by Comics Alliance, "Legendary 'Mad' And EC Comics Artist Jack Davis Retires At 90", Comic Book Resources, "MAD" ARTIST JACK DAVIS RETIRES AFTER 60-PLUS YEAR CAREER" and even Bleeding Cool's Dan Wickline "Legendary Artist Jack Davis To Retire At 90".
Only problem is, according to sources close to Davis, it's not true. He's not retiring at all. He was called up and gave some quotes but apparently, while aware of being more limited these days, he is not retiring at all.
I talked to the original piece's author who tells me he spoke to Davis on two occasions, and that Davis made it clear he was hanging it up and was equally clear on his future plans.
Of course plans change. So, you know. If an editor wants to get in touch with Davis with a proposal in mind, they can still do so right here….