Marvel Points Out There Is An Unedited Secret Wars T-Shirt You Can Buy
In the last week, Bleeding Cool has delighted in pointing out how Marvel licensed Secret Wars T-shirts have been "edited" to remove characters from the Fantastic Four and Marvel.
Which seemed to inspire this message on social media from Marvel, pointing out a Secret Wars T-shirt that had not been edited, from Hot Topic. Interesting choice for a media push, since it has been on sale there since at least 2012 – and long before the Perlmutter edict.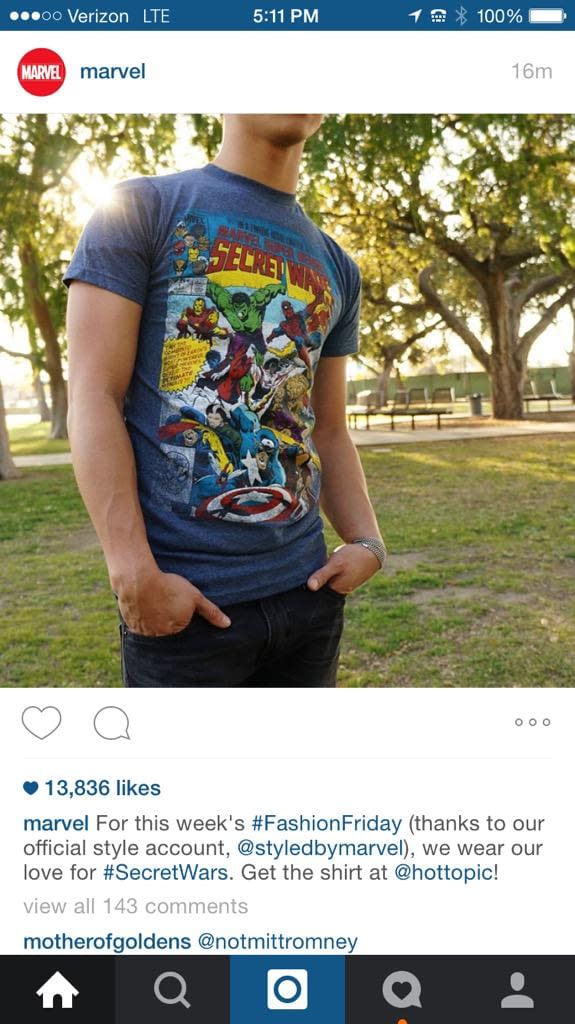 This kind of action has been dubbed the Rich Twitch.
A quick trip to Hot Topic and there it is, discounted in clearance for 25% off. And licensed in happier days. Won't be there for long…