DC Comics latest We Can Be Heroes campaign enters it second week with a focus on Wonder Woman. The campaign is to raise money to help fight hunger in the Horn of Africa after a severe drought that hit the region. This video explains more:
[youtube]http://youtu.be/uiVvNsBmdK8[/youtube]
Here are some of the Wonder Woman related rewards offered: Superman/Wonder Woman #1 variant cover, Ame—comi Girls Vol 1, Wonder Woman: Who Is Wonder Woman trade, The Essential Wonder Woman Encyclopedia, a Forever Evil #1 variant cover, Forever Evil t-shirt, a Superman/Wonder Woman t-shirt and four more rewards. The comics are all signed by some of the creators who worked on them such as Tony Daniels, Amanda Conner, Jimmy Palmiotti, etc.
A Wonder Woman Enamel Cuff Bracelet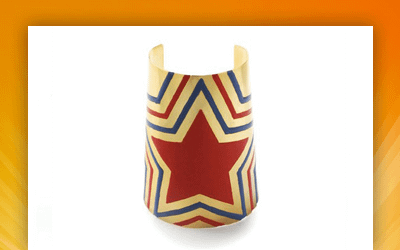 A signed Adam Hughes Wonder Woman Lithograph Wonder Woman Noir Jewelry Set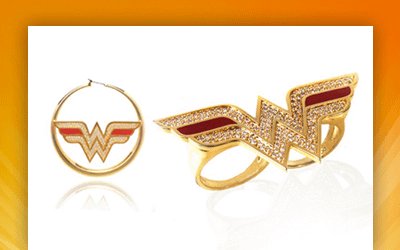 And a chance for you and a friend to meet Lynda Carter at the Lincoln Center
DC is looking to raise $125,000 this time out by focusing on a different member of the Justice League each week until October 28th. So if Wonder Woman isn't your thing, then wait and see who is up next week… but either way, do what you can to help.
And seriously, could any guy who grew up in the 70s resist the chance to meet Lynda Carter?
Enjoyed this article? Share it!