Andy Stanleigh of Alternate History Comics writes,
We are honoured, humbled and, let's face it, enthralled to be producing Volume 3 of MOONSHOT The Indigenous Comics Collection! This newest volume of the multiple award-winning series has been over two years in the making. But who – and where – are we?
We are AH Comics (Alternate History Comics Inc), and Indigenous editors Dr. Elizabeth LaPensee and Michael Sheyahshe. Together, we are representing over thirty Indigenous comic book authors and artists to create the most exciting volume of the Indigenous Comics Collection yet. This new volume is now on Kickstarter here: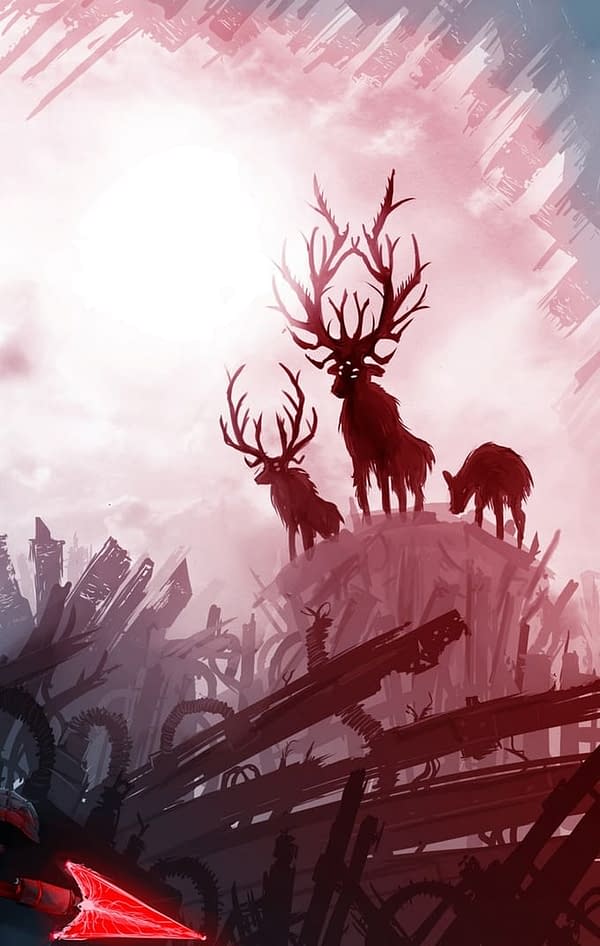 Indigenous Futurisms – that is the theme for this 150+ page book which will hold fifteen stories. Each story will be a unique comic book/graphic novel style Indigenous narrative, focusing on connections and characters from the past, present and future; inter-dimensional beings; aliens; robots; monsters and more.
Scholar Grace Dillon originally coined the term "Indigenous Futurisms" to better represent how storytelling in Indigenous communities is not a linear narrative like the western Hollywood-style movie or tv story arc. Think more Interstellar or 12 Monkeys, and less Jason X.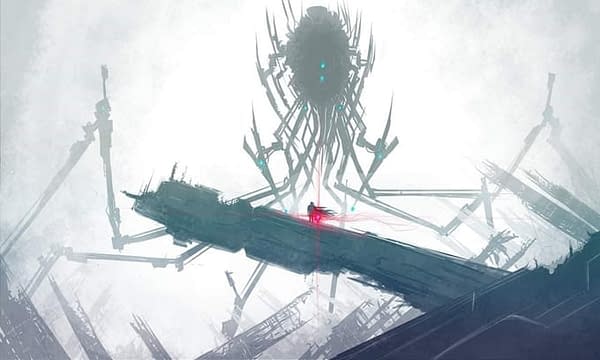 Grace Dillon happens to be the mother of one of MOONSHOT Volume 3's editors – Dr. Elizabeth LaPensee. Elizabeth is an Anishinaabe and Métis professor in the department of media and information at Michigan State University, and makes video games, comics and edits anthologies to promote the work of other Indigenous creators. She is no stranger when it comes to working with a large group of writers and artists – her recent video game project, "When Rivers Were Trails" was written by 24 Indigenous authors (including some involved in Moonshot Volume 3, as well as artwork by Moonshot artist Weshoyot Alvitre).
LaPensee is also an author – having written several stories included in both previous volumes of the Moonshot Collection, other comic book properties, as well as scripts for games and alternate media.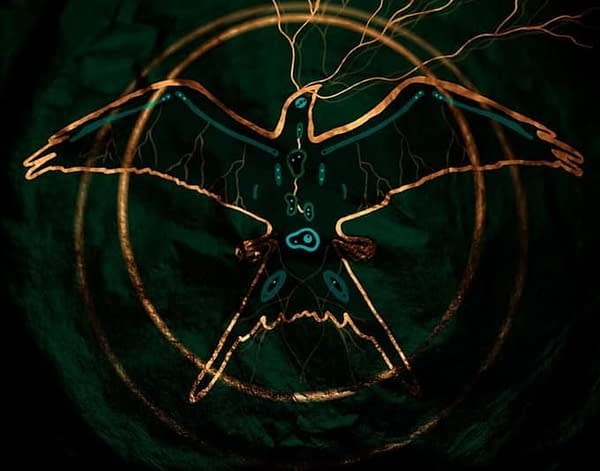 She decided to enter the world of games, comics and popular culture as an educator and creator in order to help bring better representation and more Indigenous voices to Indigenous themed projects. Growing up she found she could not find characters who reflected her in an honest and respectful way. So many books, games and films from decades past used stereotypes written by non-Indigenous authors to portray one-dimensional characterization of 'Native Americans'.
As she said in a recent interview with CBC Radio, "There was certain ways or forms that just could not be conveyed through [the English] language and so comics and visualizing was a natural step then for me to be able to better portray myself."
Caddo Editor Michael Sheyayshe brings another side to the coin – as an educator himself, he is also an animator and technologist. He always has his eye on what's coming next when we look at combining culture with technology with comics.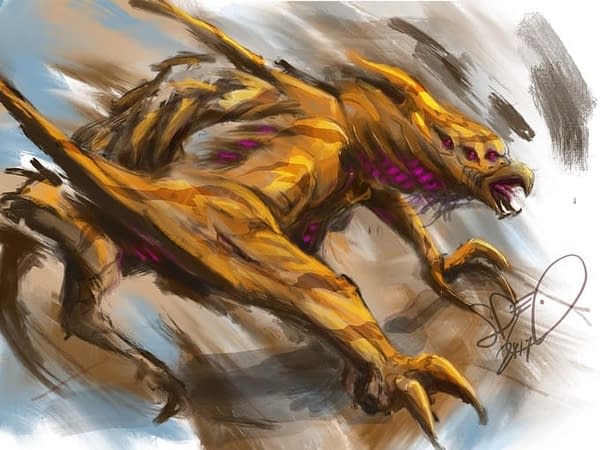 This is why the theme of Indigenous Futurisms that we are following for MOONSHOT Volume 3 fits so well. The theme itself speaks to the connection that the past, present and future, and this pulse of examining what came before and what is yet to come is prevalent in all of Michael's work.
He has been published in Illusions journal, Trauma Magazine, Native Peoples Magazine, Games for Windows and New Plains Review. He holds two degrees, cum laude, in Native American Studies and Film Studies, is a Gates Millennium Scholar and a Ronald E. McNair Scholar. He is the former appointed Tax Commissioner for the Caddo Nation, and held a seat on the Board of Trustees for the Caddo Heritage Museum. Beyond this, Michael is best recognized as the author of Native Americans in Comic Books: A Critical Study. This book is an in-depth history and criticism of the representation of Indigenous characters and creators in the comic book industry.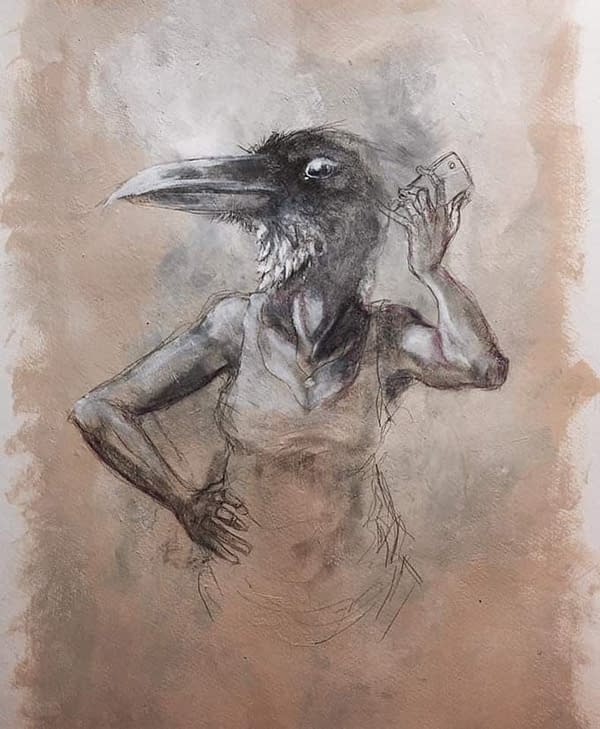 He says, "I definitely see an increase from within academia for more authentic representation and Indigenous-created comics and products. Teachers, instructors, professors, et al are some of the main groups leading the way, as they understand the importance of ensuring their students and learners explore media imbued with Indigenous voice, worldview, and culture."
So where does that leave us now with Moonshot Volume 3 moving forward? Anywhere we want to be. With Indigenous Futurisms, the sky is never the limit! But, as creators in today's world, we're definitely planted exactly where we need to be – now more than ever is the need for positive representation and truth in storytelling for Indigenous creators to put forward. Even while framed in a sci-fi setting, an interdimensional journey, an alien invasion or time-travel escapade, the stories you will read in The Indigenous Comics Collection are written exclusively by Indigenous hands with Indigenous voices. And with artwork by award-winning Indigenous artists, this 100% Indigenous content-filled anthology shows how it should, has been, and will be done.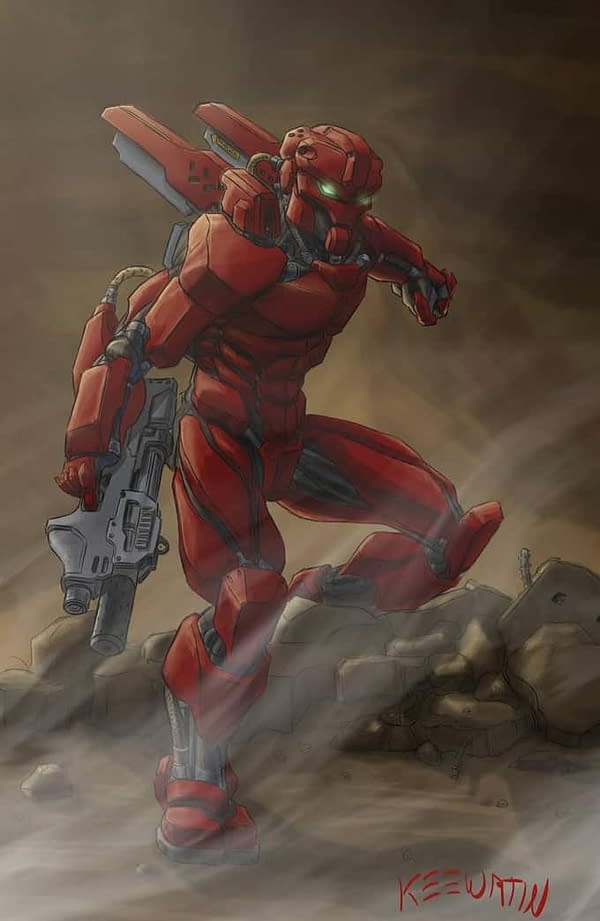 We hope that you will be with us and support the incredible journies found within this volume. With just a few hours left in the Kickstarter campaign, now is the time to get on board this ship.
Enjoyed this article? Share it!