By Abdulkareem Baba Aminu
This Saturday, on the 16th of September in Lagos, Nigeria, the annual Lagos Comic-Con is going down. The first one was held in 2012, with a small but enthusiastic gathering. The numbers of guests continue to grow, and this year's has about 5,000 attendees expected. These numbers are expected to grow, as the comic book industry continues to expand via a number of independent companies springing up regularly.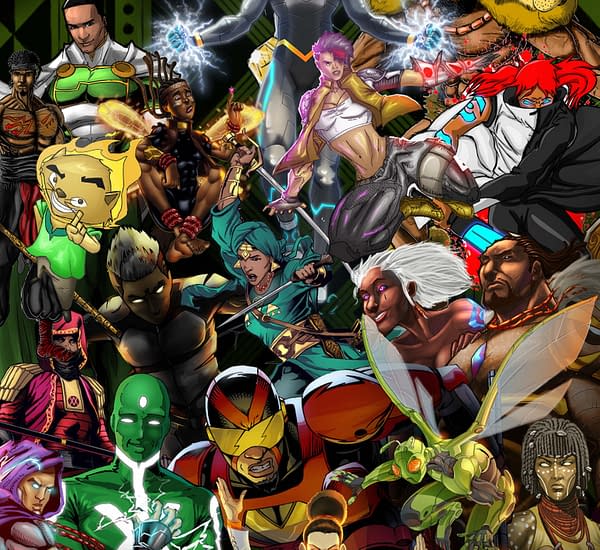 Like any con worth its salt, the Lagos Comic-Con this year will see the inaugural Fist Awards handed out to deserving winners in various categories. Rather surprisingly, but in a good way, there's also a category for Best International Comic, which basically rewards the best usage of characters/stories based on persons of African descent. For this, three American comics snagged nominations, which is understandable as books from the US are very, very popular – and influential – in Nigeria.
The three American comic books nominated for the Fist Award's Best International Comic, are:
Motor Crush Vol.1 TPB (June 2017) By Brenden Fletcher, Cameron Stewart, Babs Tarr, and Aditya Bidikar, published by Image Comics.
Noble #1 (May 2017) By Brandon Thomas, Roger Robinson, Juan Fernandez, and Saida Temofonte, published by Catalyst Prime/Lionforge.
Power Man and Iron Fist #11 (February 2017) By David F. Walker, Sanford Greene, Lee Loughridge, and Clayton Cowles, published by Marvel Comics.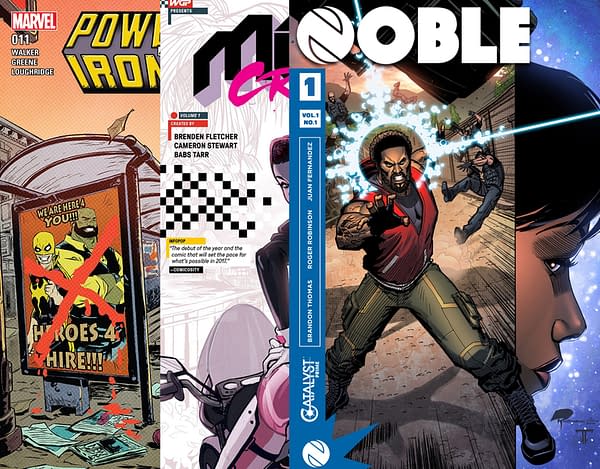 It's quite an interesting trio, and any one of them which clinches the award would certainly be deserving.
The Lagos Comic-Con was founded by Ayodele Elegba, who has been producing comics and animation well over a decade, and in that time has created and co-created some of the most widely-followed intellectual property in Nigeria. He's also the editor of the popular E.X.O The Legend of Wale Williams series of graphic novels created by Roye Okupe.
There will be more features and some coverage of the Lagos Comic-Con 2017 on Bleeding Cool, so do check back regularly.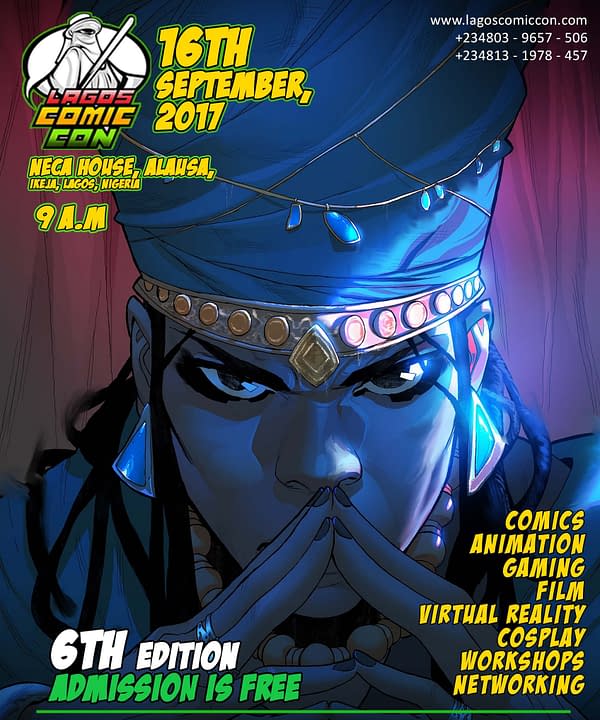 Abdulkareem Baba Aminu is a newspaper editor and award-winning journalist based in Nigeria. He has reviewed comics, novels, movies and music for a variety of platforms and is currently the Editor of the Saturday edition of the Daily Trust, one of the most influential newspapers in his country. You can follow him on Twitter: @KareemReal
Enjoyed this article? Share it!