At the end of Infinity Wars #6, Adam Warlock (for it is he) let loose the six Infinity Stones, giving them all their own life, their own soul, their own agency courtesy of the Soul Gem.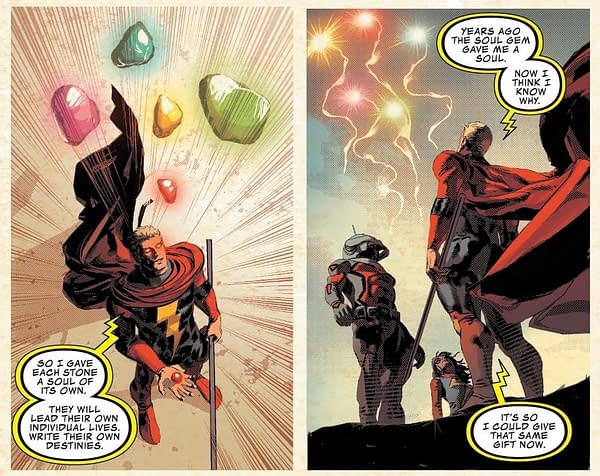 And this is reflected on the hidden-until-now cover to Infinity Wars #Infinity out today, from Gerry Duggan and Mark Bagley, with the Stan Lee banner making the cover image feel much more poignant.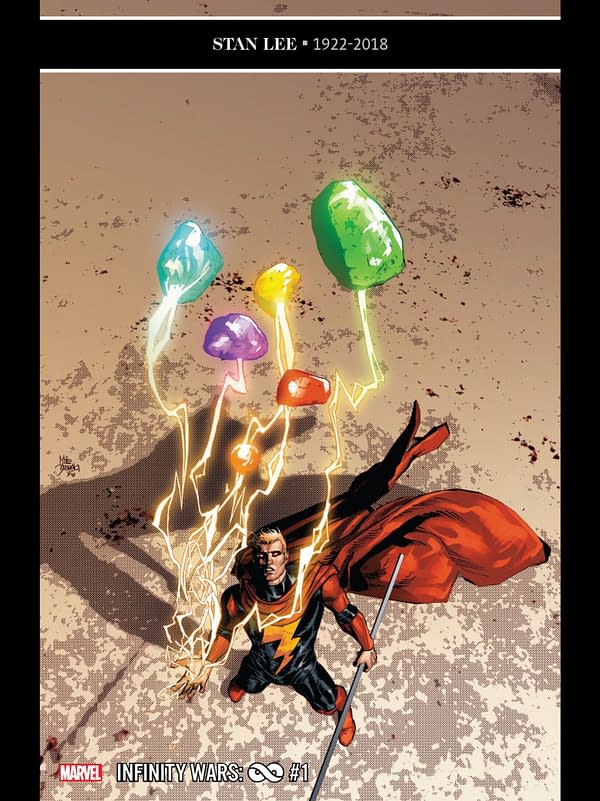 Letting them find hosts across the universe of their own volition. An Infinity Watch that would be harder to assemble.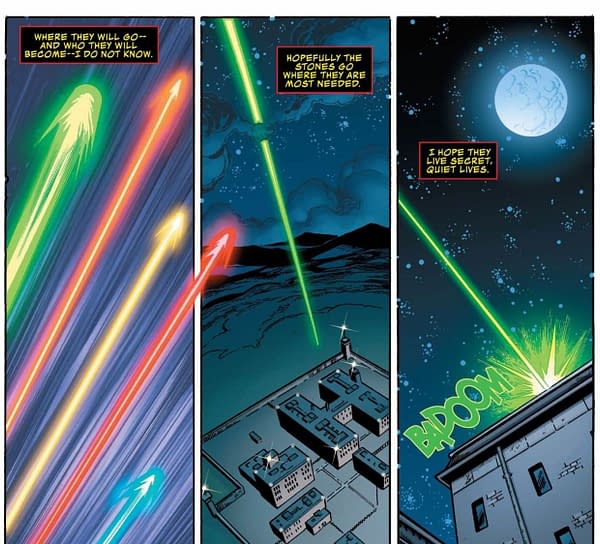 Well in Infinity Wars: #Infinity we learn about one of them, in a take that's a bit on the Green Lantern side crossed with Sex Criminals. In that, we have a criminal, sentenced for murder, due to be executed tomorrow by the State of Texas.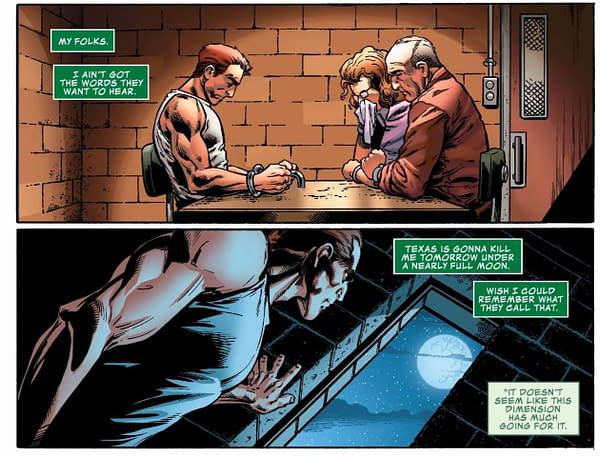 Hector Bautista. He says he didn't do it. But then, on Death Row, isn't that what they all say?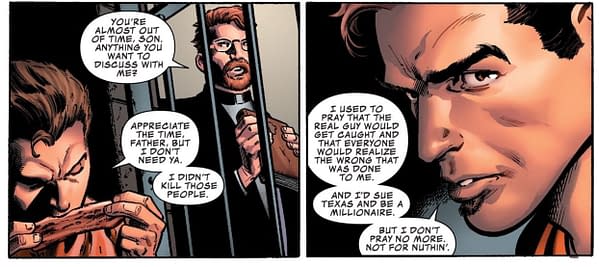 And who seems to have been visited by the Time Stone. You know what? I'm starting to get used to calling them Infinity Stones now.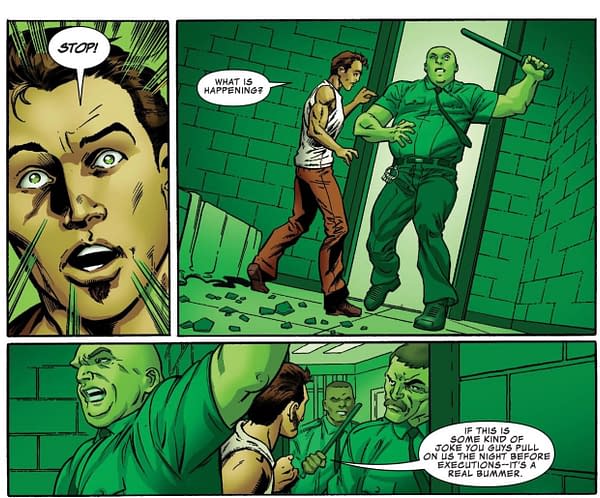 So we have an Infinity Watch without any Infinity Stones…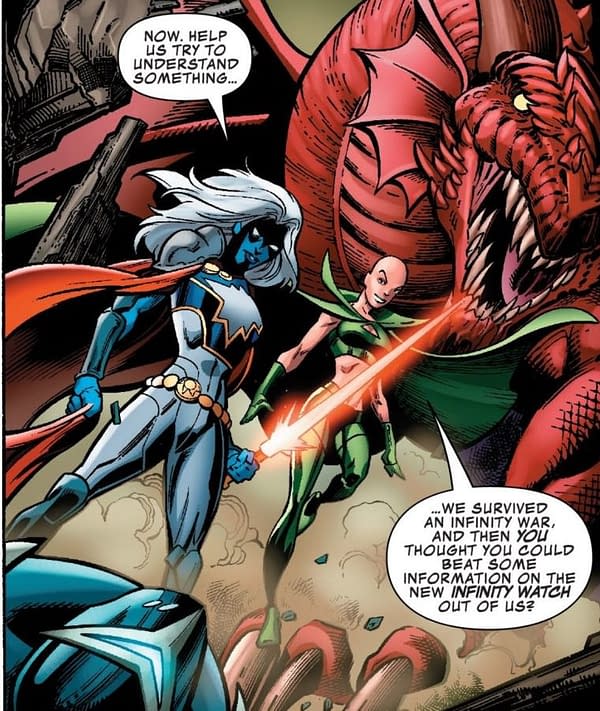 And the beginnings of a new Infinity Watch made up of, well on the basis of this one sample size, convicted murderers who tell people that they didn't do it. And only one of them from Earth. As well as leading into Wolverine & The Infinity Watch with the future King Wolverine Phoenix character, does this feel like there's an event on the way?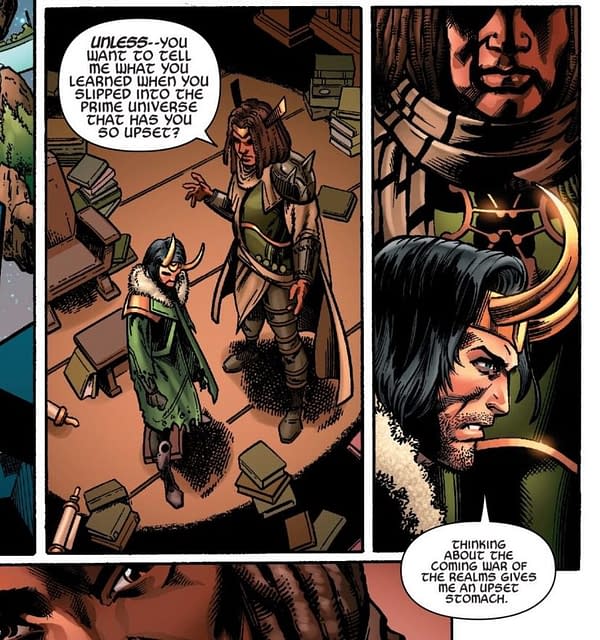 Okay, more than one…
INFINITY WARS INFINITY #1
(W) Gerry Duggan (A) Mark Bagley (CA) Mike Deodato
What comes AFTER infinity?
Rated T+In Shops: Jan 02, 2019
SRP: $3.99
Enjoyed this article? Share it!