ReedPOP, owner of New York Comic Con, C2E2, ECCC. MCM, and many more has announced that Crunchyroll Expo has joined its portfolio of global fan conventions.
Just Crunchyroll Expo, rather than website and broadcaster Crunchyroll. But it was they who created the Crunchyroll Expo (CRX) anime convention back in 2017 with organizational support from Left Field Media. The inaugural Expo was held at the Santa Clara Convention Center, in Santa Clara, California. The Expo was moved to the San Jose McEnery Convention Center in 2018 on Labour Day weekend, where it has remained as an annual convention showcasing the best that anime and Japanese pop culture have to offer.
The 2020 Crunchyroll Expo will again take place over Labour Day Weekend, September 4-6th, at the San Jose Convention Center. Tickets are slated to go live on Tuesday, November 26th at 9am PT/12pm ET on www.crunchyrollexpo.com.
"We are thrilled that the Reedpop team will work with Crunchyroll to deliver Crunchyroll Expo to anime fans," said friend-of-Bleeding Cool Lance Fensterman, President of ReedPOP. "The Crunchyroll team has done an amazing job in making this show into what it's become in just a few years. We know that fans continue to clamor for additional experiences hitting the cross-section of anime, manga and cartoons. We couldn't be more excited to work with a brand as strong and dynamic as Crunchyroll is and we look forward to delivering an incredible experience for their fans."
"It's our priority that Crunchyroll Expo presents extraordinary anime experiences to fans," says Mary Franklin, Head of Events at Crunchyroll. "Reedpop not only has the production expertise to help us expand and improve the shows each year, they also care deeply about pop culture fans."
As a Londoner who has seen his local show, MCM London bought by ReedPOP, I can only say it has dramatically improved after acquisition…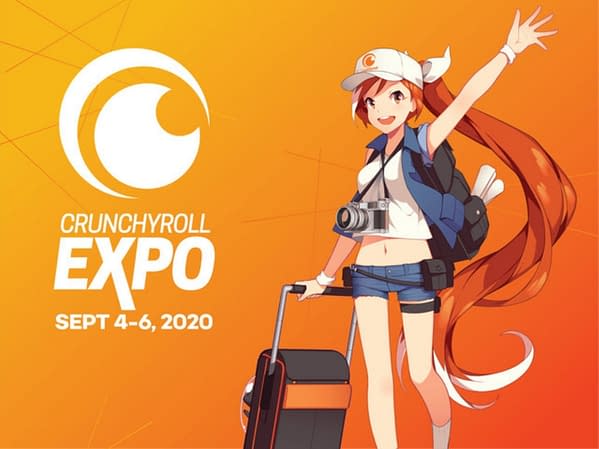 Enjoyed this article? Share it!