The status of Marvel's nextwave: Agents Of H.A.T.E. comic has generally been up in the air, regarding continuity.
Created by Warren Ellis and Stuart Immonen a decade or so ago, it continued until Immonen was too successful for his Marvel exclusive deal to be used on such an off-beat book.
But since then the book has gained in legendary status. It can be seen as a precursor to the popularity of Deadpool, Squirrel Girl and Young Avengers.
But as to whether the bizarre and ridiculous events within actually "count" – well that's never really mattered. Ellis once said "I think it has to be a self contained universe. It takes from Marvel history, but I wouldn't necessarily want to drag mainstream Marvel into it for fear of what I would do to it."
Though it has come up, recently in Captain America & The Mighty Avengers as the old Captain Marvel faced an enemy from a past she had tried to forget. It was pretty ace. But then that was that. And then a Secret Wars happened.
But now the new Nova comic is tying in with Civil War II. And a young inexperienced superhero meets The Captain. Remember his story?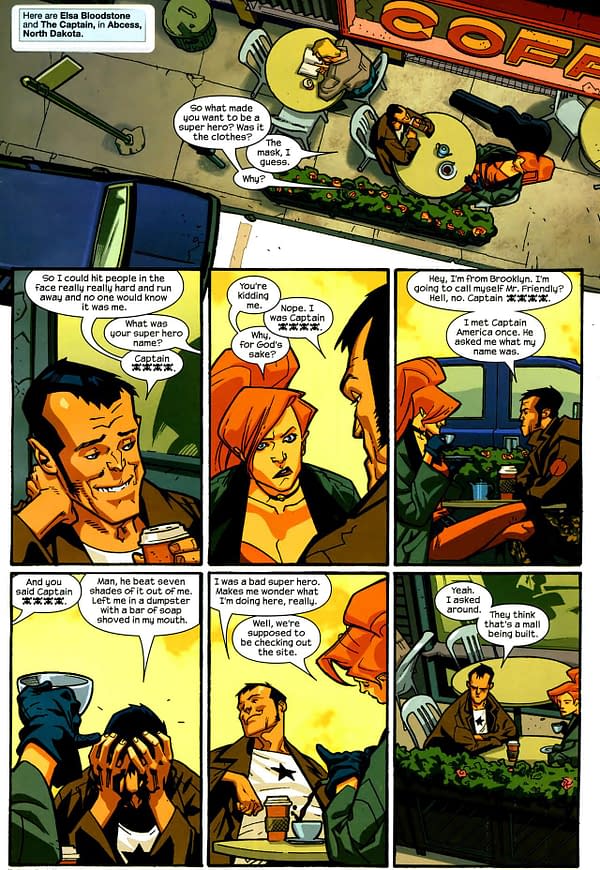 Very little has changed. Not his shirt… Not his language… And not his Captain America story.
And he is still as dumb as ☠☠☠☠.
And we miss him and the others so…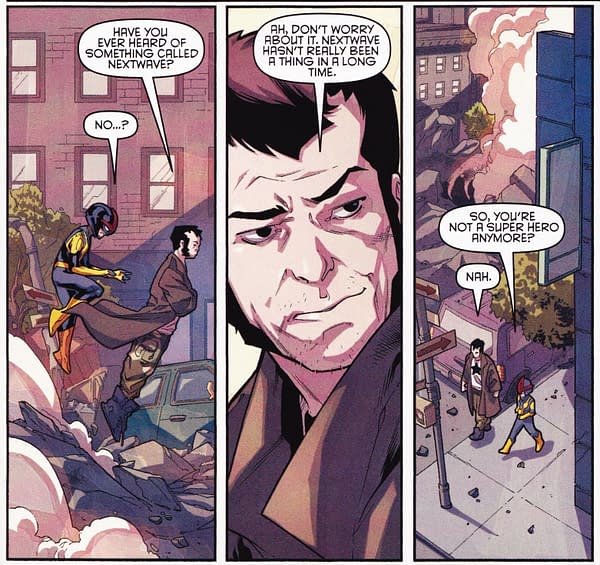 I mentioned it to Warren. His response?
I'll be damned.
That's about right.
Nova #9 by Sean Ryan and R Silva, is published by Marvel Comics today.
Enjoyed this article? Share it!