Omar's World of Comics & Hobbies is a new comic book store that has opened in Lexington Center in Lexington, Massachusetts.
Wicked Local ran an article looking at the opening of the store two weeks ago — but also many customers already knew the 22-year-old man behind the checkout, Omar Masood.
Omar was born with Down's syndrome, and this shop is a gift to him from his father, Sohail Masood, after his course at the Lexington High School, in the LABBB Educational Collaborative, came to an end.
Omar now works at the store with Sally Hoops, store manager, who was an employee at the family's regular restaurant. A businesswoman herself who is taking a break from projects, Sohail headhunted her for his.
The store will also employ students from LABBB as interns at the store, stacking shelves, taking inventory and tidying up the children's area. And two of the part-time managers at the store are also involved with the LABBB.
It's this mission aspect of the store that is driving Sohail to first make Omar's into a not-for-profit enterprise, and expand to three or four stores. The store will also run game nights.
In challenging times for the comic book market, new comic stores may be different in all sorts of ways — and this is the second not-for-profit comic store venture in recent months.
What other roles could comic stores play?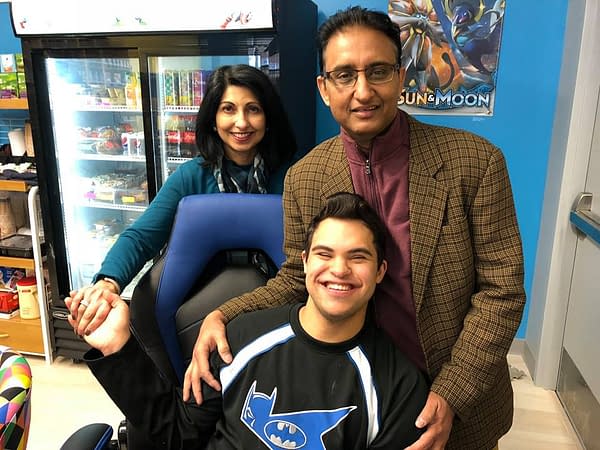 Enjoyed this article? Share it!