A lot can be said about DC Comics Publisher Dan Didio, and most of it we're unable to print here on this family-friendly website. However, one thing we can say about Didio is that he loves a good reboot. It's with that in mind that we asked our bot to come up with five DC Reboots Dan Didio might be working on right now. Enjoy.
---
In the dog eat dog world of comic book "journalism," it's important one keep an eye on what one's competitors are doing lest one lose the vital edge required to survive in the comics click economy. Salacious rumors, edgy hot takes, and articles about fried chicken sandwiches simply aren't enough to keep up in today's comic book journalism, as we've noticed some of our competitors appear to be using bots to write listicles. Bleeding Cool is never one to be outdone, so we've purchased our own bot, Listiclon 5000, to provide us with an endless supply of clickbait articles without the pesky need for human labor.
This article is…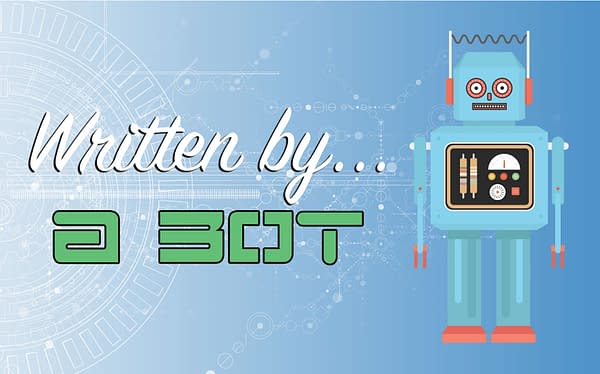 ---
Dan Didio wants to reboot Wonder Woman as a man played by Dwayne "The Rock" Johnson.
Dan Didio is planning to reboot Wonder Woman, his solo film and the DCEU, but it's his upcoming Batman solo film that's at the center of the speculation: "We won't introduce him until the second film," Didio confirmed when asked about the opening of the DCEU. "This is very important for the second film to have a sense of who Batman is."
RELATED: Gotham's Own #MeToo Standout Allegedly Had Sex Tape & Police Begged Her Not to Make It
Given that Wonder Woman is the caped crusader who is firmly entrenched in the DC universe, it makes sense that Batman should have his own solo film as well. However, the dynamic between Batman and Wonder Woman has been fleshed out in both Timm's solo films, so it's not like she's just going to pop out of nowhere. (And, of course, she's the one who taught him that "Goddamnit, Diana, why don't you always lead the way.")
Didio originally thought of Dwayne Johnson as Wonder Woman, but Johnson turned the role down because he was so used to portraying much larger, stronger action figures like Luke Skywalker and Conan the Barbarian. Didio recounts a hilarious but true story: "We go to a costume convention, and the lines for Dwayne are two or three times longer than for me," he said. "So I go, 'You know, it's kind of important to me to see you in that mask and everything. If I come across that, I can't even take it off.' We did it for a while, and it was funny because I have [Bob] Harras there, and I'm trying to bring him into it, but he had gotten himself trapped in a bathroom stall for forty-five minutes."
Dan Didio Wants to Reboot Black Lightning as a Daredevil comic.
Dan Didio wants to reboot Black Lightning as a gritty hero in the vein of the Defenders — but at the same time, he wants the character to have its modern wings clipped. Set in a noir-like DC Universe, Black Lightning is a fast-paced crime-fighter whose energy manipulation, strength and strategic mind add up to a unique arsenal for anything from face-punching criminals to supporting a crew of allies.
"In a world filled with political corruption, corruption exists on an industrial scale, and criminals call the shots," Didio said. "Black Lightning is not just a cop — he's also a philosopher, an agitator and a criminal lawyer."
"Black Lightning but Daredevil would be the coolest," said Didio. "But I'm only thinking of the race car and the visual side of it, because otherwise it's all about the love and care that went into creating a great character."
"Some characters are iconic and some are not iconic, but for those that are iconic they have a history behind them," he continued. "Daredevil, Black Lightning, Supergirl, and even some of our characters like Wonder Woman – who's a villain but an iconic hero – have a history. My goal is to bring them back and I think I have a pretty good chance of doing that."
Dan Didio wants to reboot the Spider-Man film franchise as a comic book starring Captain America.
Dan Didio really wants to reboot the Spider-Man film franchise, and there's a chance he may get his wish. Marvel will be hitting the fan. Or, it will be their fan-in-the-hat to get it back on track. How do we know? Well, there's just one issue. It has to be Marvel getting desperate.
It began with a company that was booming, but out of control.
"Adventures of Captain America is one of my favorite Marvel books of all-time," said Didio, "and the way it was handed out to stores was so unprofessional and so poorly conceived, it created an impossible situation."
"Marvel could have figured out a way to reboot it without killing it, but instead they go with the method of the post-apocalyptic genre: pure destruction and blood," Didio continued. "As a huge fan of classic, creative, and influential comics, I was devastated to hear Marvel's claims that the comic isn't being rebooted to make money, but to revive it with 'a different look.' Hell, if that's their objective, I'm going to have to pass on the whole 'artistic' thing, because I doubt they will be the most inventive writers in the comics world; in my view, every Wonder Woman and every Justice League meets a grisly death at the hands of the hero they are meant to reinvigorate."
Dan Didio wants to reboot Batman as Todd McFarlane's Batgirl, but also a Sonic the Hedgehog comic.
Dan Didio is dying to reboot the Batman comic book franchise. So is Warner Bros and DC Entertainment. Why, just last week, rumors swirled that Warner Bros. might reboot Batman's origin story as the first part of a two-part miniseries, and that creator Todd McFarlane's long-gestating Batgirl is in the works to take over the title from the company's women-led Batgirl and Batgirl co-writing partnership of Cameron Stewart and Brenden Fletcher. If there was ever a time for these creators and the comic book industry's activist advocacy group Comicbook.com to make their impact felt on the Hollywood front, it's now.
All signs point to this being a Sonic title, since many elements of the concept have been confirmed and used in previous games such as Adventures of Sonic the Hedgehog, Sonic the Hedgehog 2, and Sonic Heroes. This is the Sonic The Hedgehog reboot we've all been waiting for and we'll be hearing about it from the very beginning when it's released this August.
Look out for news on Sonic's newest adventure in Sonic Forces, a fast-paced action title featuring a great cast of characters and all kinds of things to do.
Dan Didio wants to reboot Geoff Johns… but until then, he's going to have Keith Giffen write the entire DC line in a reboot starring Alan Scott as a cuckold.
Dan Didio needs to reboot Geoff Johns' brain before it explodes.
The DC publisher has tapped Keith Giffen to pen the next Green Lantern, The Flash and any other hero or villain who Giffen doesn't currently write. The announcement follows a new Geoff Johns reboot on Batman, where he scuttled the long-running series with his run on Detective Comics. And, after talking with Giffen and Johns about the DCEU project in a sit-down interview that was published today, DC decided to bring back Johns after he apparently knew for a while there was something they wanted to reboot. The new reboot will reportedly star Alan Scott, who lost his powers in "Flashpoint" after his wife ran off with Wonder Woman's husband.
That's all the character news Marvel has confirmed as of right now, but fans can still expect to see the return of Mr. Fantastic.
---
Look, we know our bot has a wild imagination… but can you really deny that Didio hasn't at least thought of some of those reboots?
Read more Written by a Bot here: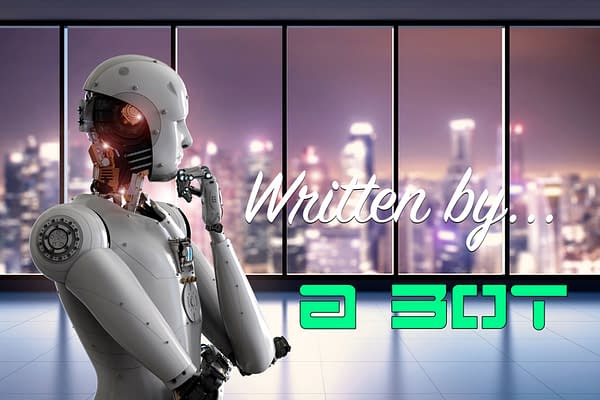 Enjoyed this article? Share it!