Glenn Thomas Jacobs is an American professional wrestler, actor, and businessman signed to WWE on the Raw brand, as well as a three-time world champion — better known as Kane. He took that name as part of a repackage in 1997. Jacobs, who is a longtime supporter of libertarian political causes, is running for the office of mayor of Knox County, Tennessee in 2017.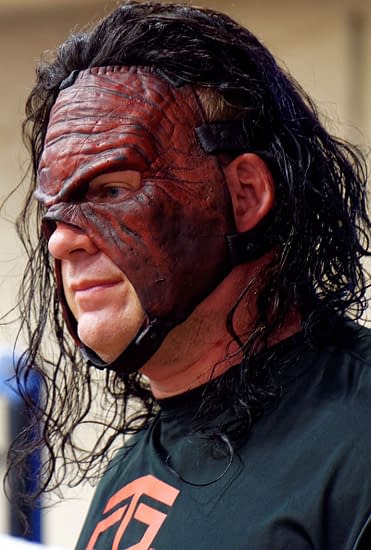 Before Glenn Thomas Jacobs became Kane, there was a comic book, written and drawn by Paul Grist. Self-published in 1993, as Dancing Elephant Press, it concerns a police detective who works in the 39th precinct of the fictional American city of New Eden. The book is heavily influenced by Sin City and Cerebus. It is also bloody brilliant and a real highlight of the self-publishing boom of the mid-nineties. The comic would later be published by Image Comics. They all remain in print.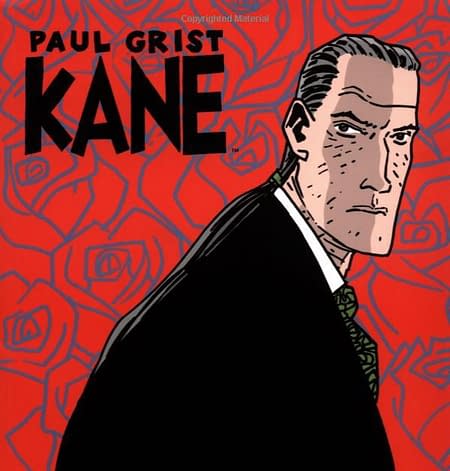 Paul Grist has recently stated that he is bringing Kane back for 2018.
Also new Kane comics coming out later this year. pic.twitter.com/La078McFhk

— paul grist (@mistergrist) January 26, 2018
See? As well as another character of his, Mudman.
New Mudman comics coming out later this year. pic.twitter.com/nd1VZEPVGI

— paul grist (@mistergrist) January 26, 2018
But why did we bring the WWE wrestler into it? Well, because World Wrestling Entertainment is pushing through a host of new trademark registrations right now.
Including one for Kane, that would cover: "Paper hang tags; packaging, namely, blister cards, paper for wrapping and packaging, paper pouches for packaging, plastic bags for packaging, collector albums, namely, for sticker collectables, sticker collectable cards, photo collectables; folders; paper tableware, namely, paper place mats, paper table mats, paper table linens; stickers; framed pictures; pens; pencils; posters; notebooks; trading cards; calendars; paper tablecloths; photographs; chalk; brochures, magazines, and newspapers concerning sports entertainment; photographic prints; postcards; greeting cards; pictures; decals; temporary tattoo transfers; coloring books; children's activity books; souvenir programs concerning sports entertainment; books featuring pictorial biographies; comic books; book covers; paper book markers; paper lunch bags; paper napkins; picture books; sticker albums; memo pads; date books; address books; agenda books; pencil sharpeners; rubber stamps; stamp pads; collector stamps, namely, commemorative stamp sheets; paper banners; printed paper signs for doors; pencil cases; drawing rulers; erasers, namely, rubber erasers; scribble pad; photo albums; bumper stickers; window decals; collector stamps; paper party favors, namely, paper hats; stencils for tracing designs onto paper; paper gift wrap; paper cake decorations; tablemats of paper; pencil holders; trivia cards; art mounts; crossword puzzles"
Can you see what we bolded?
Might I suggest to Paul Grist that he file opposition to this aspect of the trademark application? Should be an open and shut case given the establishment of the comic book, but he might want to do it sooner than later. Or risk having to rename Kane to The 39th Precinct of somesuch when the comic comes out…
Enjoyed this article? Share it!