There's the man himself wearing a fetching black vest and exposing his manly arms to the elements.
The queue was immense, and both Alan Moore and Kevin O'Neill have another hour of allotted signing time… there will not be much of a let up.
Kevin O'Neill does look a little like Alan's sensible friend. Yet any glimpse of his work of his solo work in Dodgem Logic should disabuse you of that idea instantly…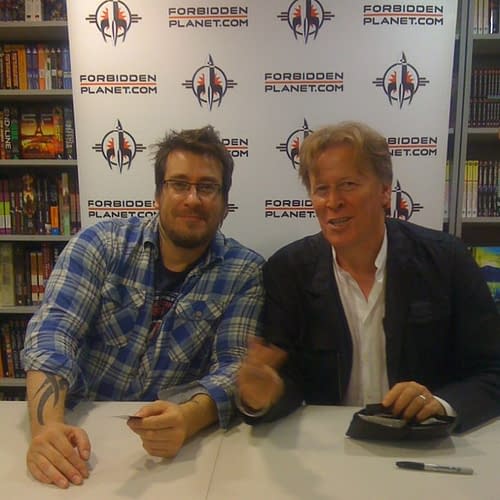 While round the corner, Simon Bisley and Pat Mills were signing in Forbidden Planet. Not exactly sure what gesture Pat is making for the camera there… maybe he's just found out about Morrison and Kingsley's entries in this year's Birthday Honour List.
Enjoyed this article? Share it!