Marvel Comics has teased R.B. Silva's cover to Star Wars #6, set to hit stores in May by Charles Soule and Jesús Saiz. The cover shows Luke Skywalker wielding a yellow lightsaber. What does it mean? Has Luke gotten into golden showers since his fall in Cloud City? He really should have seen a psychiatrist about that whole Darth Vader being his father thing (sorry, spoilers).
Lightsaber website Ultra Sabers describes the meaning behind the yellow lightsaber as follows:
Who uses a yellow lightsaber? A Jedi with a yellow lightsaber is most commonly associated with the Jedi Sentinel (but not exclusively—more on that later). As you may know already, the Sentinels form one of the three "schools" of the Jedi Order, constituting a sort of middle way between the Consulars and the Guardians. While Consulars emphasized the power of diplomacy and the Guardians developed incomparable fighting ability, Sentinels tried to combine the best of both worlds.

They also attempted to acquire practical skills outside the purview of the Force. For instance, Sentinels often became expert spies, trackers, and technicians. They understood that the Force couldn't be relied on to solve every problem they might face.
Or, as Harrison Ford would put it: "who cares?!"
Marvel's press release provides the following info on Star Wars #6:
Set after the events of Star Wars: The Empire Strikes Back, writer Charles Soule and artist Jesús Saiz are currently telling the previously unseen adventures of Luke Skywalker, Princess Leia, and the Rebel Alliance in STAR WARS!

With this exciting new era underway, some of the franchises' longstanding mysteries are getting the spotlight, including what happened to the lightsaber Luke lost in his climatic duel with Darth Vader in Cloud City…

While the results of Luke's search remain to be seen, it would appear he eventually obtains a replacement… See the young Jedi ignite a never-before-seen yellow lightsaber on R.B. Silva's STAR WARS #6 cover below—and learn more when this issue hits stands this May!
Check out the cover below and look for Star Wars #6 in stores this May.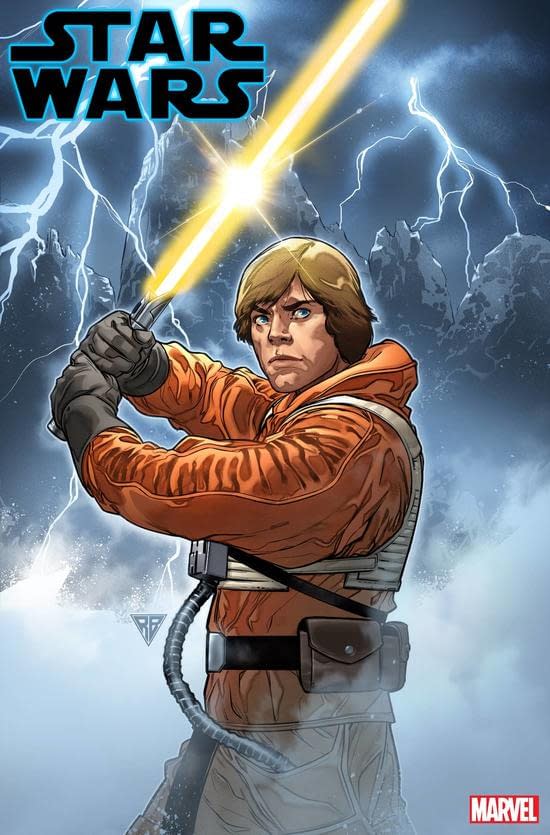 Enjoyed this article? Share it!