I went to Midtown Comics Downtown in New York City to attend Raina Telgemeier's signing of her latest book Share Your Smile on Tuesday evening.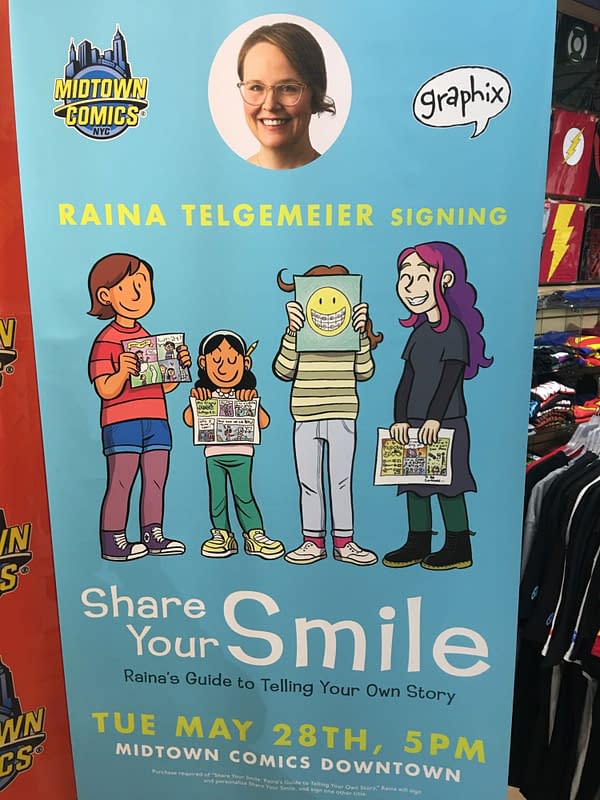 This signing was a big deal. Raina Telgemeier is the author of the bestselling graphic novels in America. Her books outsell anything from Marvel or DC.
Graphic Novels that Kids Love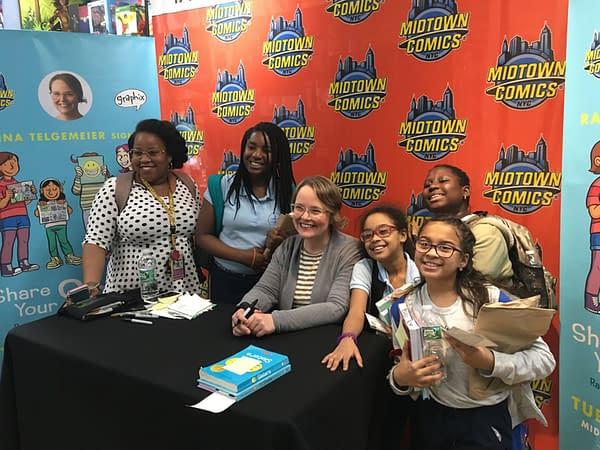 There are lots of graphic novels for children and middle schoolers out there, but none are as popular as Raina Telgemeier's. Share Your Smile is less a graphic novel per se, more a compilation of scenes from her previous books like Smile, essays and interviews. It is also a how-to book offering practical lessons on how to draw for any kids who want to start. It has blank pages for journal writing and drawing so kids can record their own thoughts and drawing.
When you read one of her graphic novels, you see immediately why these are the bestselling graphic novels in America. They tell funny, awkward stories of childhood and middle-school growing pains that speak directly to every kid. Her memories are every kid's memories, plucked from their heads and put on the page to show them they're not alone. Books like Drama, Ghosts, Sisters and Smile are havens of sympathy and kindness. That's why they're bestsellers.
Midtown Comics Downtown as a Community Store
Every Midtown Comics store in New York City has its own flavor. The Downtown shop is near South Street Seaport and close to a series of apartment buildings so it tends to draw a the local crowd. It's the go-to community comic shop for many people and their kids. Its atmosphere is more intimate and homely because of that.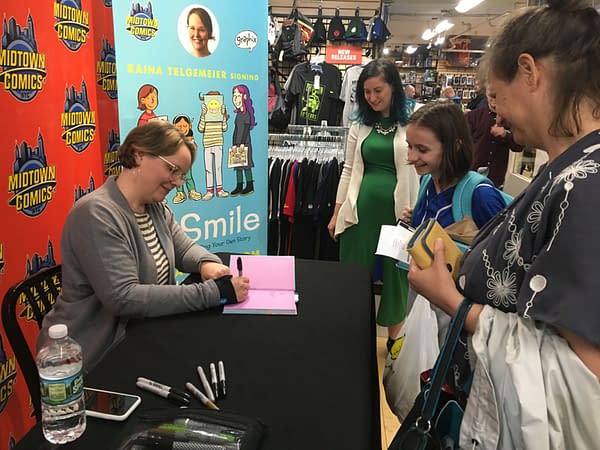 Turnout for the signing was impressive. Parents brought their kids after school and took pictures. Raina took time to speak to all of them, inviting them to ask questions. Many kids were so excited they could barely speak. Parents showed up with books to sign because their kids couldn't make it.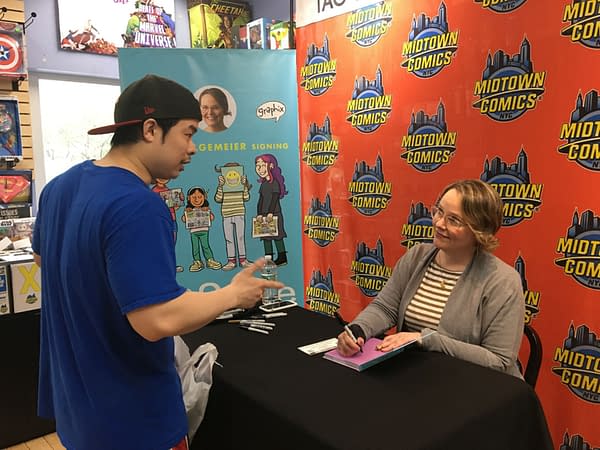 Kids brought books for her to sign that they wanted to give to their friends. It's one thing to hear or read about how much kids love these books, it's another to witness their thrill at meeting the person who created these books.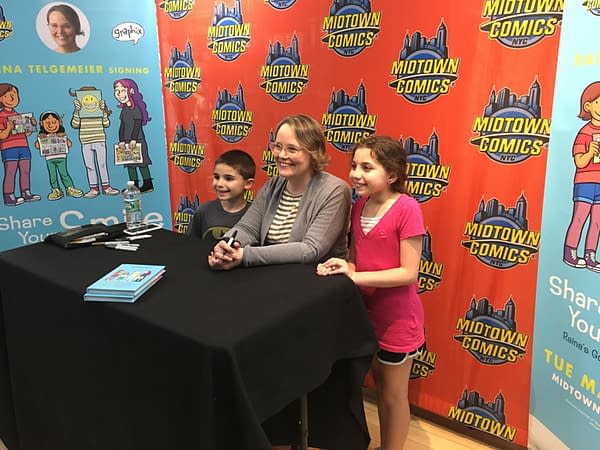 The shop took phone calls from parents and kids who begged her to wait for them as they were literally blocks away. And she waited patiently, chatting with everyone all the while.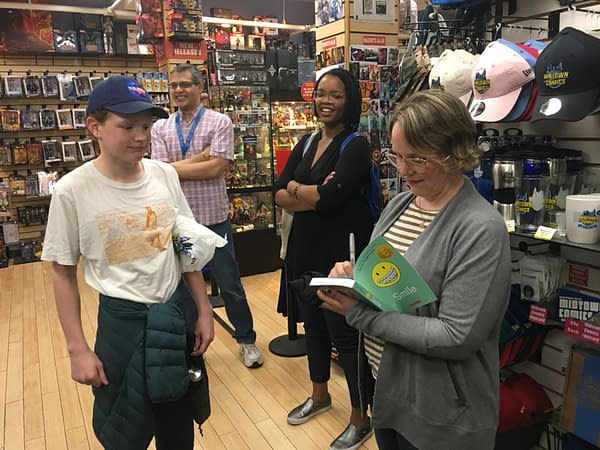 I chatted with her about her process. She said it takes her an average of two years to complete each graphic novel. Some artists like to draw people more than objects or backgrounds but not her. Her approach to drawing is holistic and integrated where characters, props and backgrounds are all of a piece. She spoke to the kids who wanted to start drawing themselves, and Share Your Smile is for them.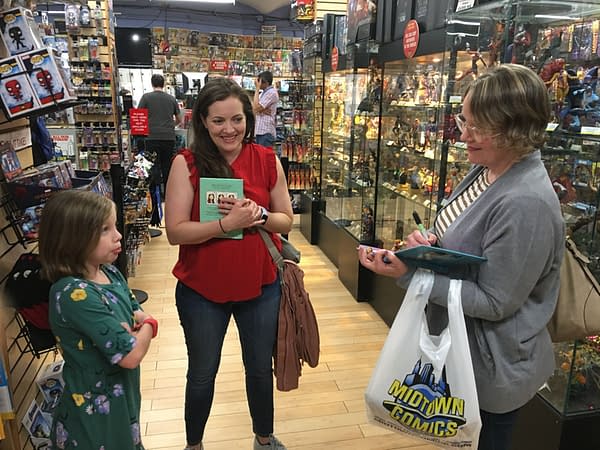 The signing was a stopover before she attends BookCon this weekend where she will be participating in panels and signings. Raina's next graphic novel Guts has already been completed and will be published in September.
Enjoyed this article? Share it!