Sometimes solicitation credits don't tell the whole story. Here's the new listing for Justice League Dark #20 for February 2020, from DC Comics solicitations, to be written by James Tynion IV and Ram V. Yup, that's V and IV.
JUSTICE LEAGUE DARK #20
written by RAM V and JAMES TYNION IV
art by KYLE HOTZ
cover by GUILLEM MARCH
variant cover by CLAYTON CRAIN
The Floronic Man's unintended rise to power has thrown The Parliaments of Life into chaos. Even though the villain lies deep in the cells of the Hall of Justice, life itself is being warped by his reach! With Swamp Thing gone, the Justice League Dark must join forces with some of the most powerful avatars, like Animal Man, to help set things right. But the magical team's troubles are just beginning, as an old evil from a familiar swamp casts its shadow over them all, waiting for the perfect time to strike! ON SALE 02.26.20 $3.99 US | 32 PAGES
Well Ram V, writer of Paradiso, Brigands, These Savage Shores and Grafity's Wall, as well as Catwoman and the recent Justice League Dark Annual had a little detail to add…
I've got news! I am now writing Justice League Dark, starting with issue #20 – this next arc is Co-plotted with @JamesTheFourth and art by @KyleHotz – welcome to the creeping dread. Strap in <3 pic.twitter.com/A9ERciCcxD

— Ram V (@therightram) November 15, 2019
Well, Tynion IV may be a little busy, what with a twice-weekly Batman comic to write, even with Convergence II coming up…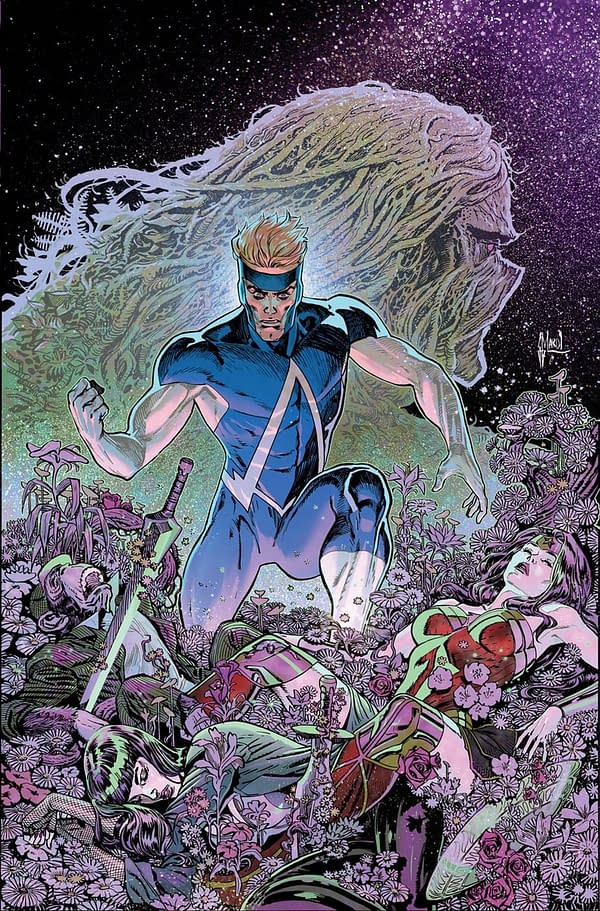 Enjoyed this article? Share it!