So what were the standout visuals in comics this year?
Well, there were two of Marvel's famous typo covers, celebrating Spider-Ham's Anniversay and that eminent physicist Issac Newton…. But it would be terribly hypocritical for Bleeding Cool to go there. San Diego Comic Con brought us a number of wonderful images. The Scott Pilgrim Hilton hotel… The perp walk of shame from the man who stuck a pen in someone's eye over a seat fight and got blood on his Harry Potter shirt. With such resultant cosplay images…
It also unveiled the Image booth/AMC image that sold both the comic and the TV show wonderfully.

And Marvel's golden throne straight from the set of Thor and a Destroyer statue to boot.
DC Comics gave us a new look for Wonder Woman that caused Fox News to claim it was communist in dropping the stars from her costume.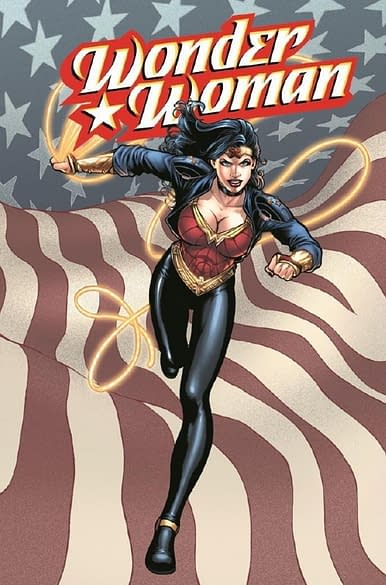 While Superman kept his look but stayed on the ground. And decided to walk away from someone having a heart attack.
Real life took a nasty turn towards the end of the month when a gunman used the images of V For Vendetta to make a point, but it was suggested that he was looking for "suicide by cop". And he got it. While as far away from real life as possible, Alan Moore and Jacen Burrows gave Neonomicon a truly terrifying scene as a three dimensional figure was suddenly revelased as two dimensional, collapsing the comic book reading experience in on itself. Bruce Wayne's big announcement was beautifully mashed up… There was some tip top naughtiness from some creators this year, with STFU appearing on pre-publication versions of this Justice League cover… A large swear word appearing pre-publciation in this Batman comic… But it would only be French swear words that would make it to print, appearing on the cover of Zatanna.
One image that was heard around the world was Arsenal who, not content for some violence, attempted rape, drug abuse and impotence saw the lead doing something very nasty with a dead cat.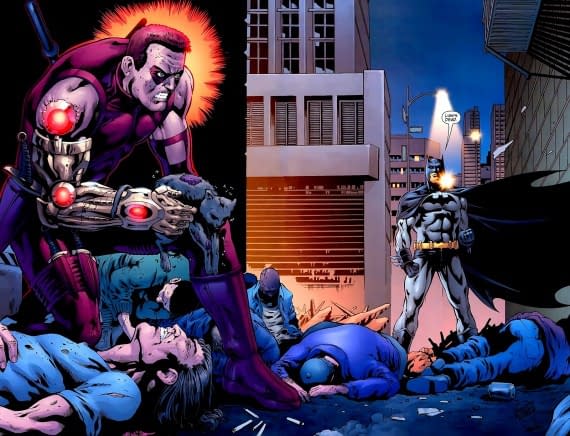 But this image would be topped by Bernard Chang in Supergirl portraying a Bizarro Arsenal as having a quiver full of dead cats.
Fox also got bothered over a protest scene in Captain America that got lettered as a satire against a Tea Party protest.
But even more controversial was the way Sentry was retconned into Rogue's romantic past (when she was around 14 or so) leading to speculation as to where else he may have popped up. But he made everything rather gruesome this year. We remember the classic with Sentry taking apart Carnage in space, literally.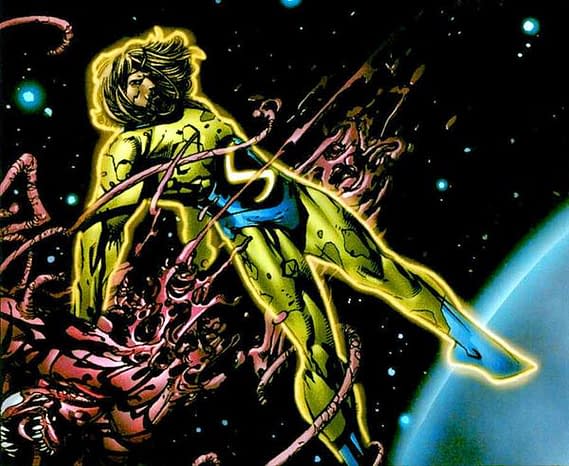 But it just wasn't quite as gruesome as what would be the Visual Of The Year, Ares being ripped apart in a major Marvel comic book, like a tin of spaghetti bolognaise…
Enjoyed this article? Share it!