Every month, Marvel offers retailers the chance to commission exclusive covers for certain titles — as long as they order thousands of copies. It's an effective, if expensive way for both parties to a) get some promotion and create collectibles for the market, and b) up their orders. Begun by Dreamwave back in the day, it was popularised by IDW and now Marvel Comics does it more than anyone else with anywhere between five and ten titles a month.
For March, Marvel Comics will be allowing retailers to commission exclusive covers for the following titles:
Amazing Spider-Man #797
Avengers #684
New Mutants #1
Mighty Thor #705
Weapon H #1
Daredevil #600
Damnation: Johnny Blaze Ghost Rider #1
As well as offering store logos to be placed on their Free Comic Book Day titles, Avengers/Captain America and Infinity Watch/Spider-Man.
Meanwhile, DC Comics is being relatively restrained, offering just one title for retailer exclusive covers. It's a biggie, though: Action Comics #1000.
Whether Superman is wearing red underwear or not — well, that will be up to the store in question.
Retailers are usually required by Marvel and DC to order 3000 copies of the exclusive cover, with 1500 of subsequent colour differential variants of the variant… which for the $8 Action Comics #1000 is going to be a bit bigger than usual.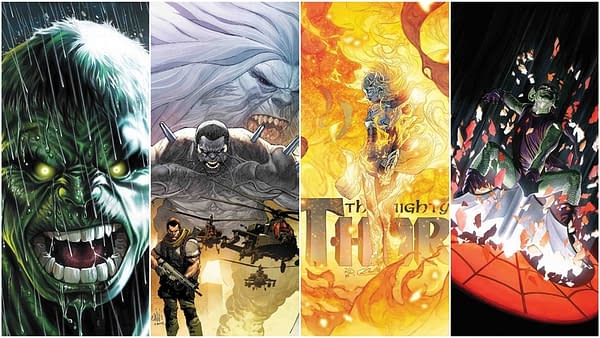 Enjoyed this article? Share it!