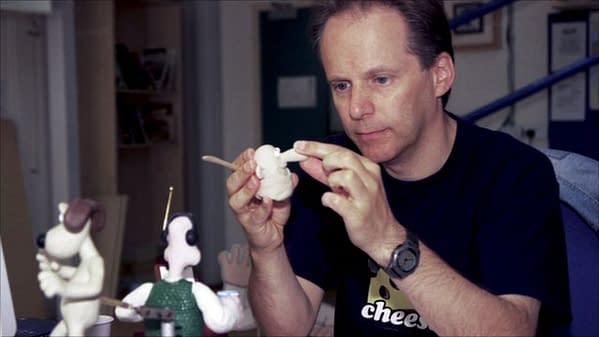 Four-times Oscar winner Nick Park (it's probably hard to find a better introduction than that) is apparently writing a brand new feature film to be pitched to the good people at Sony, who are currently working alongside Aardman Animations on Arthur Christmas and The Pirates! In An Adventure With Scientists. During a tour of the Bristol-based studio today, Aardman spokesperson Arthur Sheriff revealed that after spending a year or so away from the film-making process Park is currently working furiously on a new script.
With plans at such an early stage there are very few details available about the film, but we can tell you that Park wants it to be made using the traditional Aardman format of stop-motion animation as opposed to CGI or hand-drawn work. The departure from the world of Wallace and Gromit is particularly interesting, since aside from Chicken Run and Creature Comforts, Park's writing and directing credits so far exist solely in the W&G-verse.
Cracking news.
Enjoyed this article? Share it!