Abigail Breslin To Play Girl Ghost In Vincenzo Natali's Haunter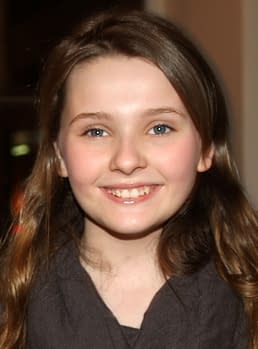 Back in January we reported that Vincenzo Natali was continuing to explore with horror genre with his next film, Haunter, a ghost story told from the perspective of the ghost. Variety have just announced the first piece of casting news: Abigail Breslin, in her first return to the horror genre since Zombieland, will be playing the role of the girl who dies "under sinister circumstances" and begins haunting the house that she used to live in.
This will not be Breslin's first ghostly venture, having starred in an episode of Ghost Whisperer as a little girl ghost, back before Little Miss Sunshine was released and she became one of Hollywood's most sought-after young actresses. Along with Natali's project, she will also be appearing in the adaptation of Ender's Game as Valentine Wiggin, and in Brad Anderson's thriller The Hive.
Our money is also on David Hewlett making an appearance. The actor and director went to high school together and began their careers making low-budget shorts, and Natali has said in the past that he couldn't imagine making a film without Hewlett.