Adam Green Finally Reveals Who Will Direct Hatchet III
You might remember that back in August Brendon interviewed filmmaker Adam Green at FrightFest, and Green revealed that he would not be directing Hatchet III himself, but that he had picked a director who had been a part of the Hatchet crew all along. Now ordinarily the question of who will direct a horror movie isn't exactly mystery novel material, but Green dropped so many hints that he turned it in a real life game of Cluedo. Minus all the murders, obviously.
Wait a minute, this is the Hatchet series we're talking about. Leave the murders in!
In case you've forgotten, here's the riddle:
I hope everyone is excited because he was the right person for it. It's not a name that everyone's going to know, but when you hear who it is I think you'll understand why I made the choice I did. What I can say is that he was my first choice all along, even when it came time to do the second one, at a certain point they wanted to do the second one and they didn't want to wait for me, and this was the guy that I thought should do it. He's been part of the Hatchet family the whole way, and I will tease just by saying that he was there for everything. He's the type of guy, he works on a lot of big movies, and if he's wearing his Hatchet crew shirt, and if the guy on the crew for, like Transformers or whatever tries to talk shit, he physically beats the shit out of him. I'm going to be with him the whole way, I'm going to be by the camera the whole time, protecting him, helping him, and I hope it's the best Hatchet movie yet.
My guess was 1st AD Craig Borden, and the Twitter vote was for actor Kane Hodder. Well, we were all wrong. If you want to try guessing again, do it now.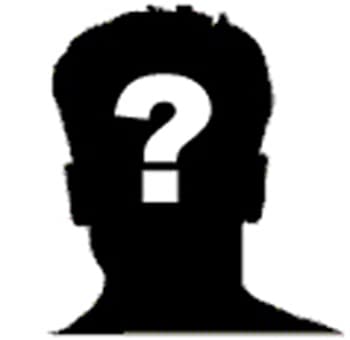 Wrong! It's steadicam operator BJ McDonnell, and Hatchet III will be his directorial debut. McDonnell is the grandson of actor Leif Erikson and came to film from a career in punk rock. He's worked on Battle: Los Angeles, Scrubs, The Devil's Rejects and Jonah Hex, along with Hatchet and Hatchet II of course.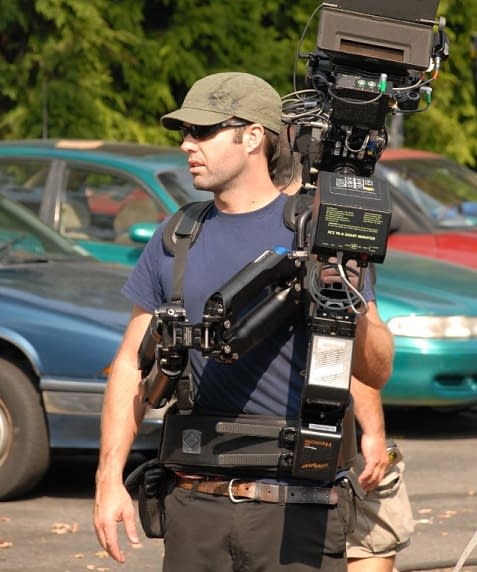 Variety spoke to both Green and McDonnell, and here's what they had to say.
McDonnell: I've been with the 'Hatchet' team from the very beginning and am honored and thrilled that Adam has handed me the reins on this third movie … I grew up watching horror films and like Adam Green, I'm a true genre fan at heart. I have been waiting for an opportunity like this to step up and make my directorial debut with something I love and know inside and out.

Green: BJ was not only the camera operator on the first two 'Hatchet' movies. He was there alongside me creating every shot, working closely with me to craft each scene, moment, outrageous kill, and performance … He is absolutely beloved by the entire Hatchet family and his experience on everything from huge studio films to smaller independent productions will ensure that he will do the franchise proud.
McDonnell is definitely an interesting choice and since this is his first time directing we don't really know what to expect.
Oh, and all of you people sniggering at the fact that he goes by the name "BJ" should be ashamed of yourselves. Honestly.