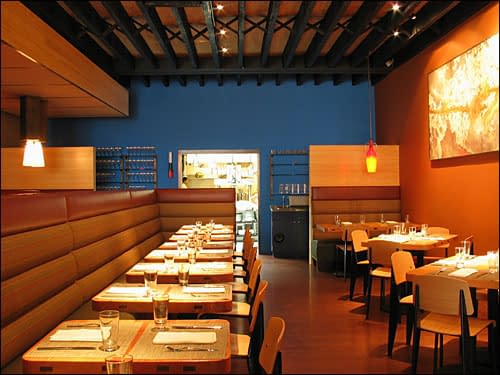 They take you to the classiest of Manhattan restaurants. Wine and dine you. They pay attention, they really want to get to know the real you. And then you stare into CB Cebulski, Joe Quesada and Axel Alonso's deep, deep eyes, and you're theirs. All those worries about Mephisto and Mary Jane, are suddenly gone. Tonight is the night.
Of course, a date where you pay the other party $550 usually goes by another name. But this is what Marvel Reed are planning for the Friday night of their New York Comic Con in October. Ten fans will pay for the privelege of a nine course meal at Michelein star restaurant wd~50 owned by Wylie Dufrense, a molecular gastronomy chef in the mould of Heston Blumenthal. And joined Reed have invited by Cebulski, Quesdada and Alonso. That's one senior Marvel executive for each three and a third of you.
Tickets go on sale at Noon ET on September 26th. Something tells me by 12.01 they'll all be gone. They may get screwed but I doubt I'll hear anyone complaining…
UPDATE: It may have been spun as a Marvel event, but this is a Reed event, the people organising the NYCC. Corrections made above.
Enjoyed this article? Share it!