Anne Hathaway And James McAvoy For Elizabeth Bennett And Mr Darcy (With Zombies)?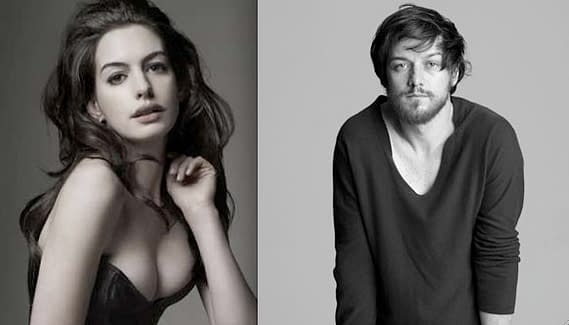 Kate Atherton writes for Bleeding Cool:
As someone who has already donned the Jane Austen corset for Becoming Jane in 2007, it seems only fitting that Anne Hathaway's name is now associated with the role of Elizabeth Bennett in Pride and Prejudice and Zombies. James McAvoy, who did his bit to court Hathaway in Becoming Jane, could get another chance because, according to Pajiba, he is a possible choice for the role of Mr Darcy. However, this story would be quite different.
Whether Anne Hathaway has actually been selected or just added to a shortlist, that includes Scarlett Johansson, Tilda Swinton and Mia Wasikowska for various roles, isn't known. Bradley Cooper has been mentioned before as a possible Darcy.
Mike White, screenwriter of The Good Girl and School of Rock, has now taken over the role of director for Pride and Prejudice and Zombies, taking over from David O Russell who has moved on to Uncharted and The Silver Linings Playbook. As Bleeding Cool reported, the latter could be with, rather ironically, Anne Hathaway and Bradley Cooper.
Mike White's most recent acting role was appropriately in 2009's Zombieland, in which he played an uncredited 'Victim in Bathroom'.
Pride and Prejudice and Zombies is produced by the team behind Donnie Darko, including Richard Kelly.