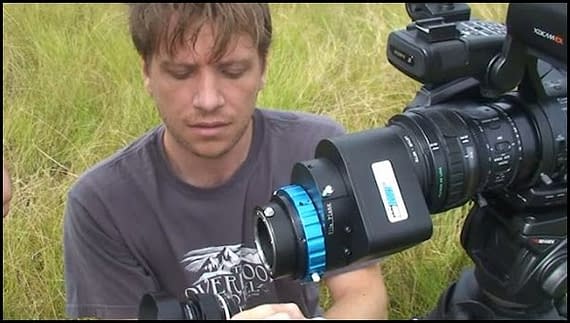 Every Friday night I appear on the Kevin and Josh Movie Show on Washington DC's CBS WJFK HD2 and provide them with a bunch of film news, a bit of banter and a whole load of argument. On this Friday's show, they'll also be featuring an interview with director Gareth Edwards in order to promote the release of Monsters. I hope it spoils nothing to reveal that the interview has already been recorded.
During their chat, conversation turned to Edwards' next movie, another sci-fi project that is being produced by Timur Bekmambetov. Edwards speaks up to clarify what the film's log line is, how he pitched it to Bekmambetov in the first place, which internet rumour about the film isn't true and how the project is to be developed independently of the Hollywood studios.
Here's that audio for you now. Right click to save, left click to play in your browser.
Just some of the key quotes from Edwards:
Romance? Really? Okay. It's not really…. You want a logline? It's not too different, but implies a different type of film. The very purposefully ambiguous statement is "An epic human story set in a futuristic world without humanity"… it can only mean a few possibilities. It's more ambitious by a long shot than Monsters… We're going to set it up outside of the studio system so we can get to develop it and figure it out, the film I want to do.
Enjoyed this article? Share it!